This section will allow you to view or reassign the current student's assessment.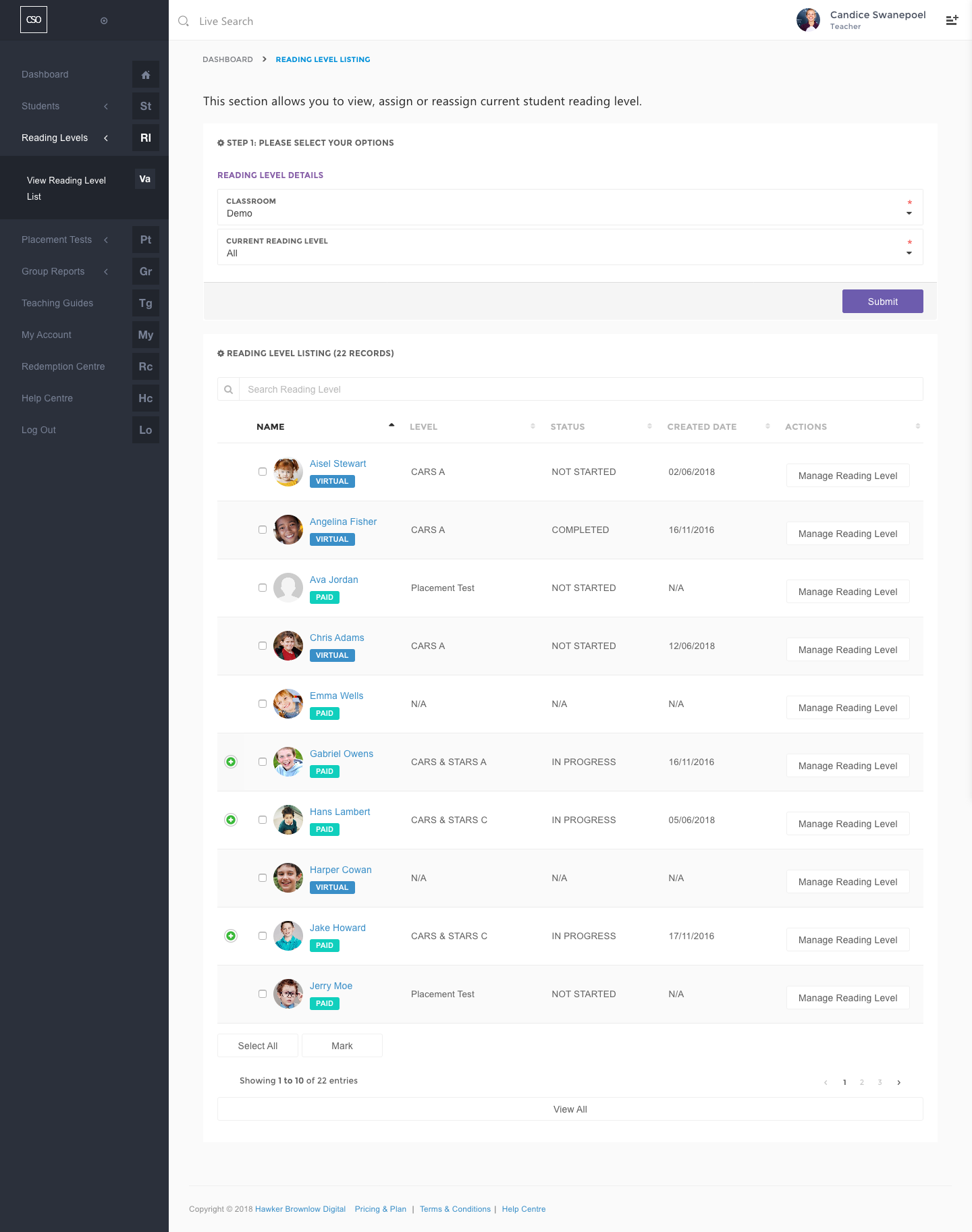 Step 1: Selecting Options
Before displaying out the Reading Level List, you should select your Classroom options and the Reading Level that you wish to view. If you wish to view all assessment, please select the All option that can be found in the drop-down menu. When you have selected your options, and clicked Submit, the assessment listing will appear.
Step 2: Reading Level Listing
When viewing the reading level listing, you can see that the following details are provided for each student, Level, Status, Created Date and Actions.
For each student you are able to click on Manage Reading Level, then you have three options: (a) allow the student to take placement test, (b) reassign reading level, or (c) reset current reading level. Please note that when you are reassigning the student to a new reading level, or retaking the placement test, all of the student's current assessment will be pushed to the Previous Reading Level section in the student portal when the student logs into their account (for Subscription and Trial Accounts only).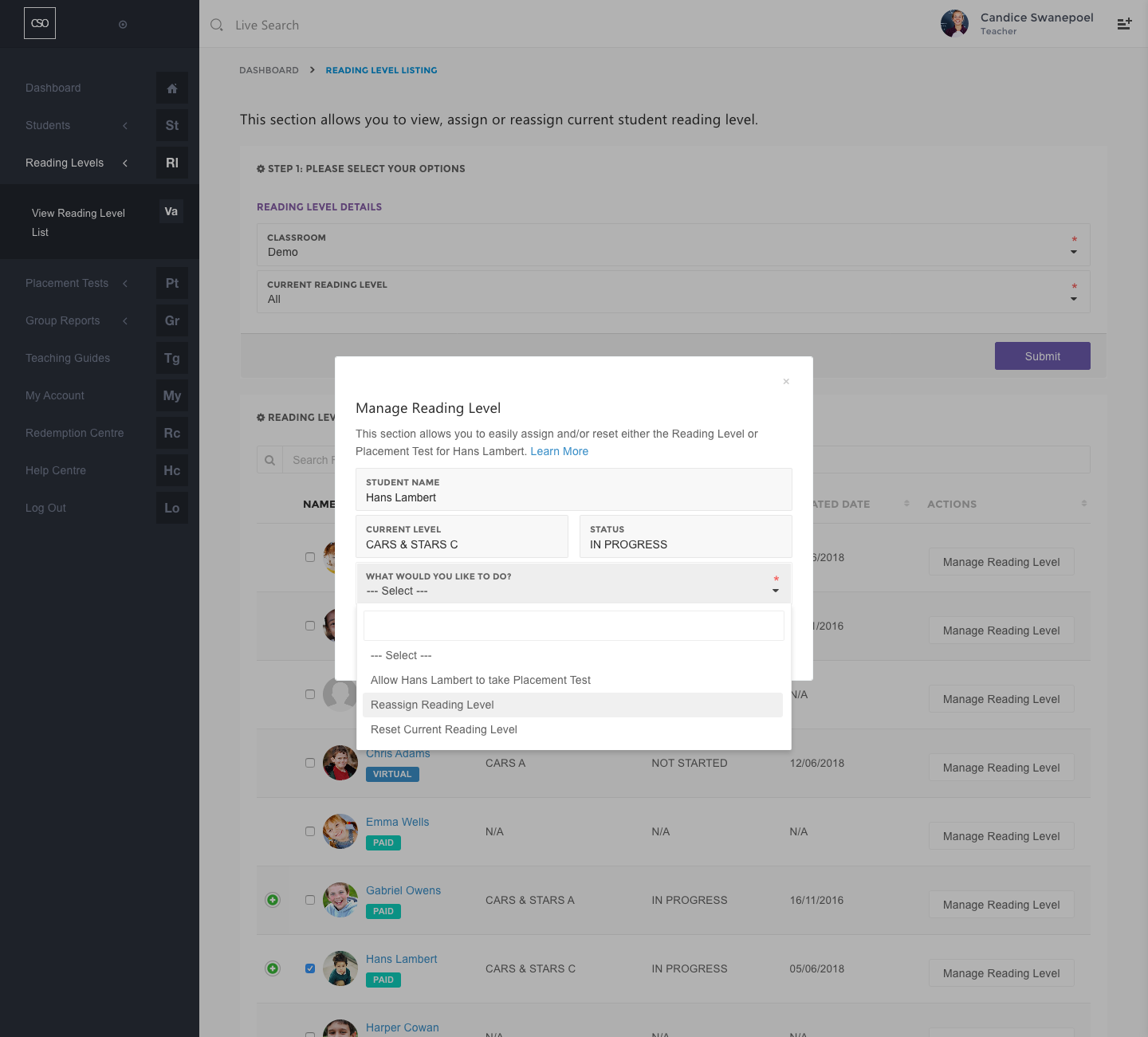 Additionally, if you wish to do a bulk edit for all or selected students. Just simply click the Select All button and check each checkbox, then click Mark to either assign them to a new reading level or take the Placement Test.