This section is used to edit the account details of the Parent.
There are three main sections in the My Account page, accessed by the three tabs.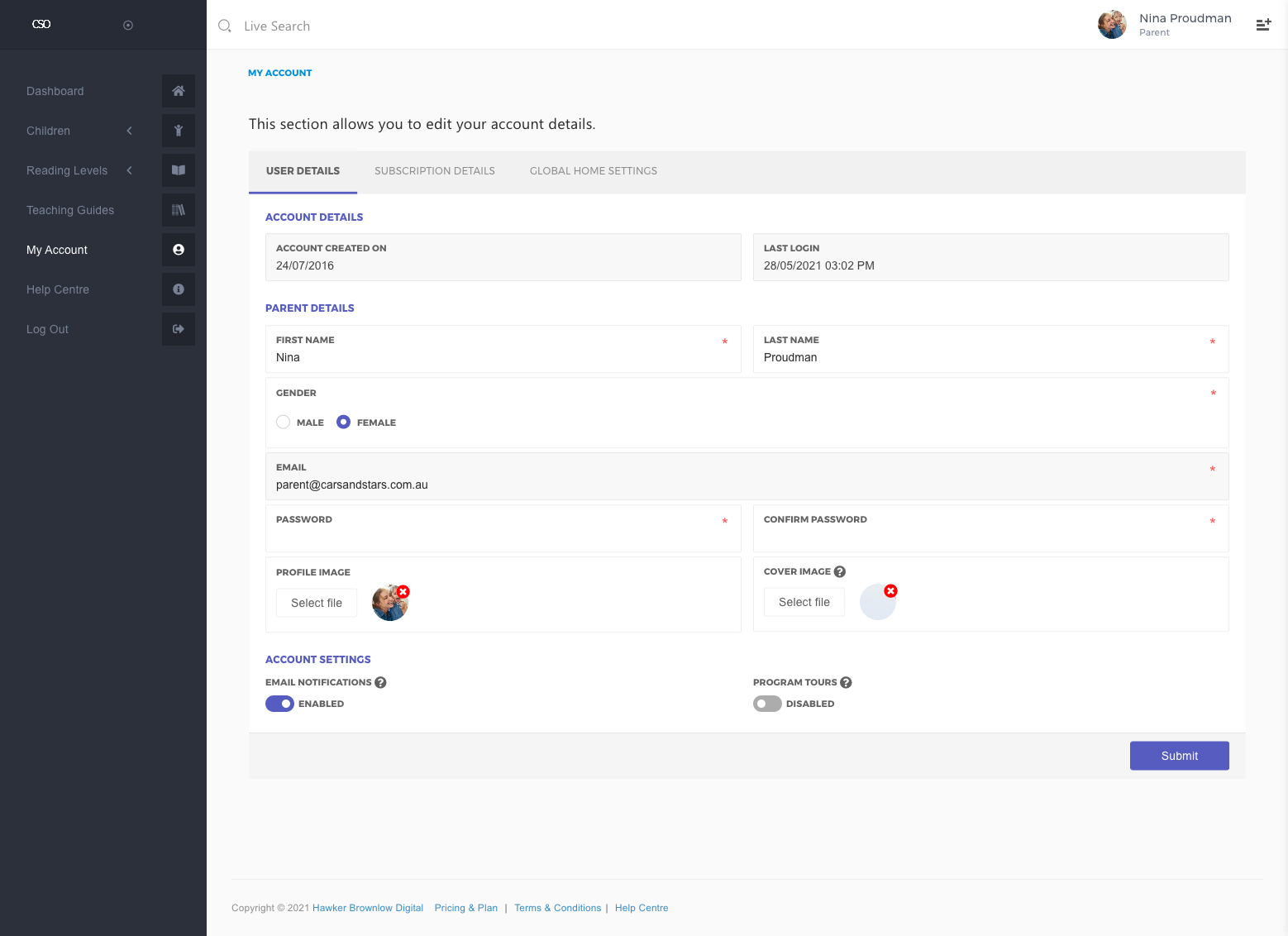 User Details
The User Details section will display all of the relevant details of this account: First Name, Last Name, Gender, Profile Image, Cover Image, Email and Password fields. You can disable the Email Notification switch if you prefer not to receive email notifications from CARS & STARS Online.
The Cover Image option is used to change the image shown on the Dashboard.
The Program Tours switch is used to enable or disable the Guided Tour that appears for View Added Child Accounts page.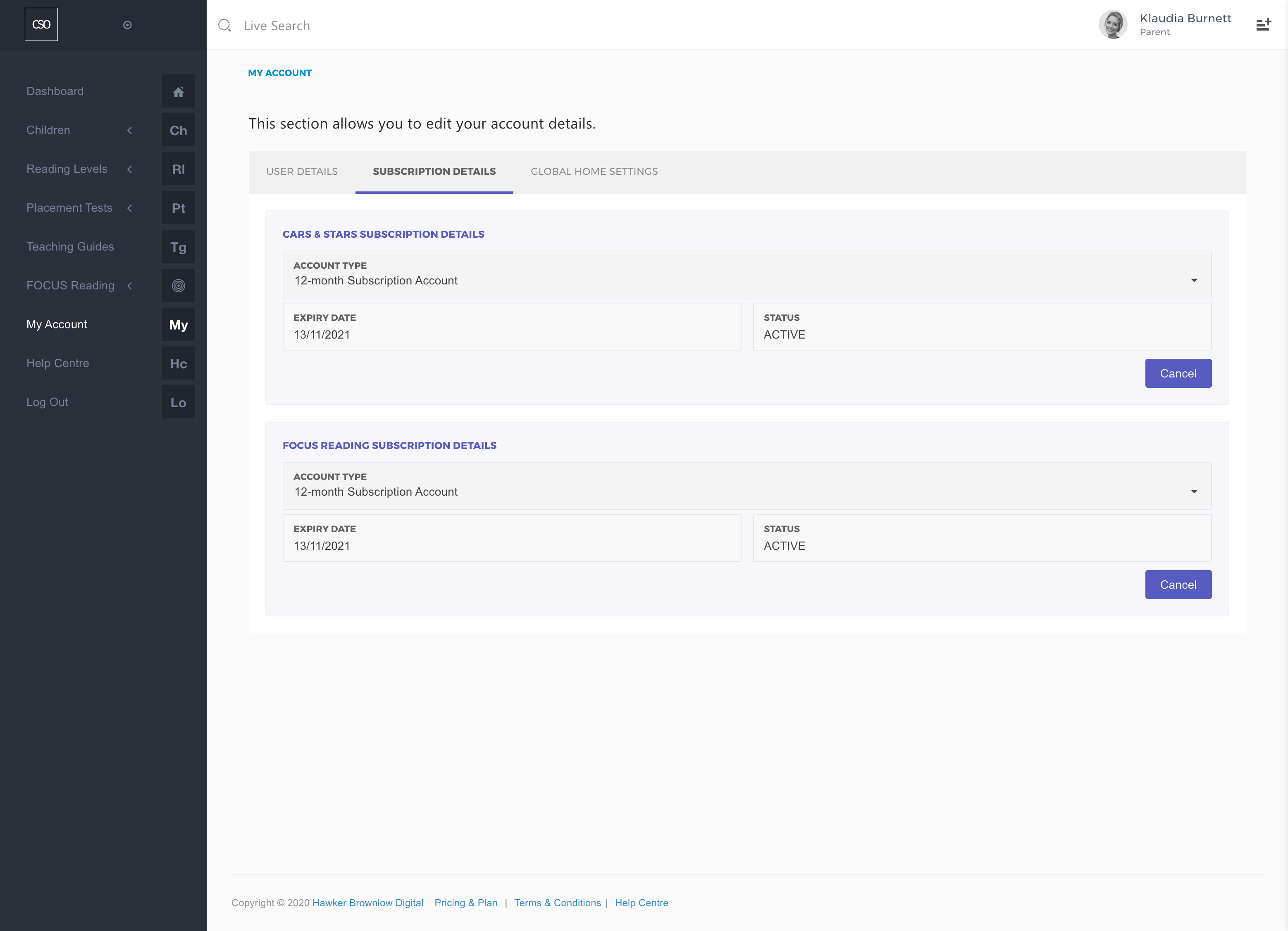 Subscription Details
The Subscription Details display the current account's details for both CARS & STARS and FOCUS Reading subscriptions: Account Type (duration), Expiry Date and their current Status.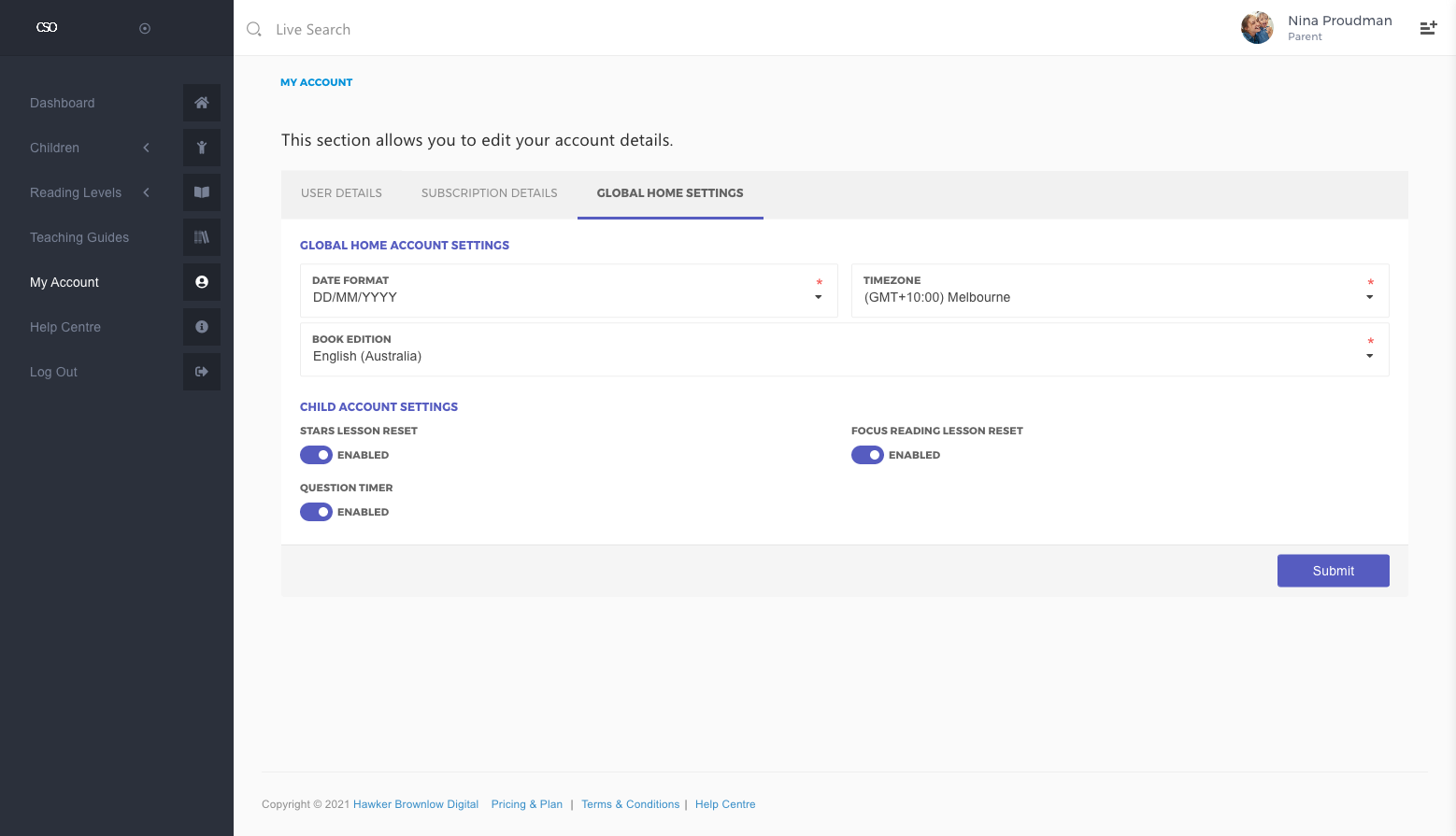 Global Home Account Settings
There are up to six options that can be altered here, depending on your subscription.
Date Format allows you to change the way the date is displayed throughout the program.
Time zone allows you to adjust for regional differences, so that the time is displayed correctly for where you are.
Book Edition allows you to select which version of the text and which language to use.
STARS and FOCUS Reading Lesson Reset options determine whether children using the program will have the ability to reset their own lessons in both STARS and FOCUS Reading, or whether this will be solely reserved for the parent.
The Question Timer, if enabled, helps to slow down children who might try and click through activities without reading them so as to finish more quickly.