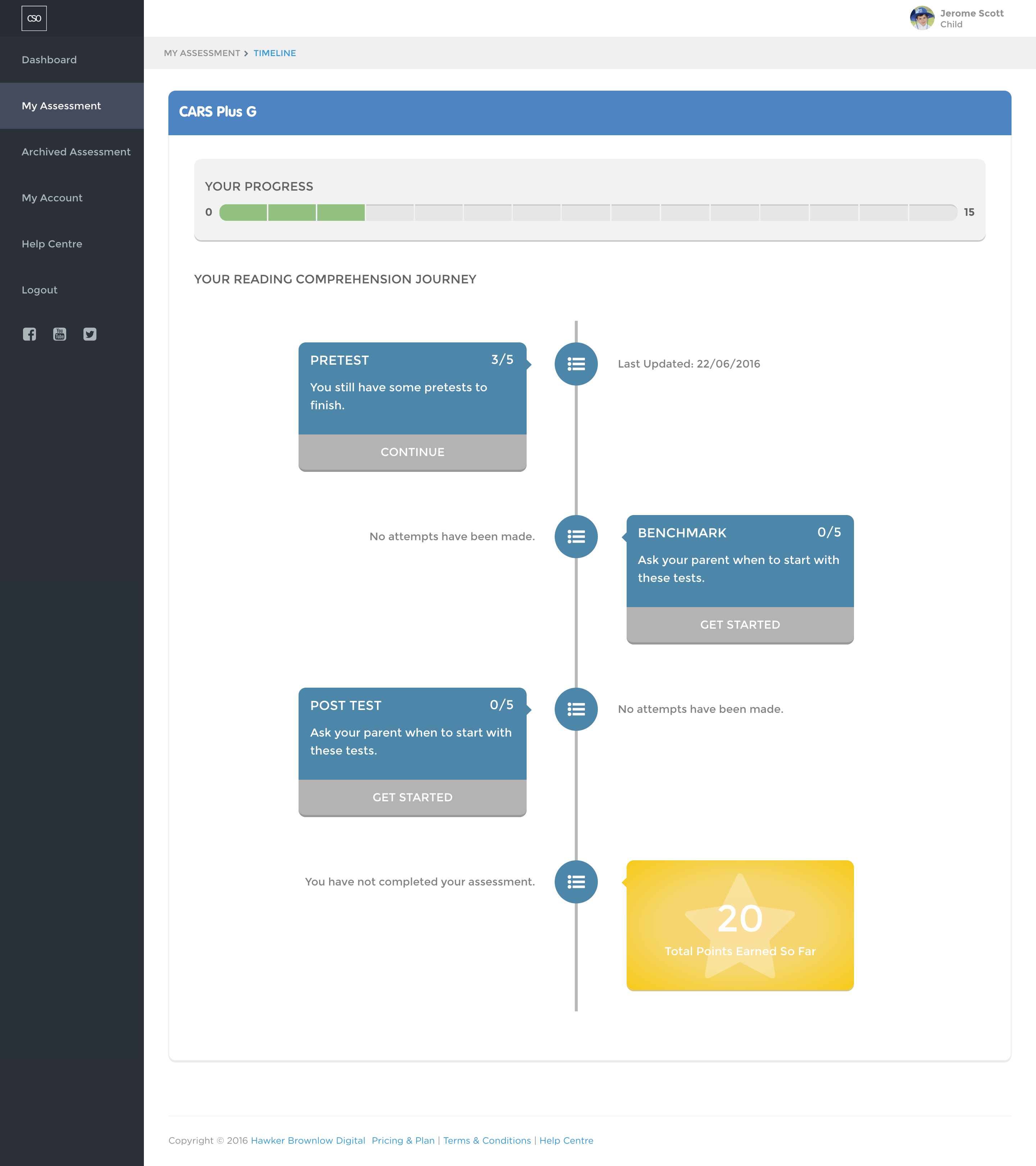 TIMELINE
Children are able to see their reading comprehension roadmap. The timeline will clearly show the child's progress and where they are right now. The timeline is broken down into three sections: Pretest, Benchmark and Post Test. In each section, there is a button that indicates whether they have started their reading tests. When they are clicked it will redirect the children to the Progress Chart.
Getting Started indicates that the children have not started their assessments yet.
Continue indicates that the child is in the process of doing that part of the assessment.
Review indicates that the children have fully completed their whole assessment for that section.