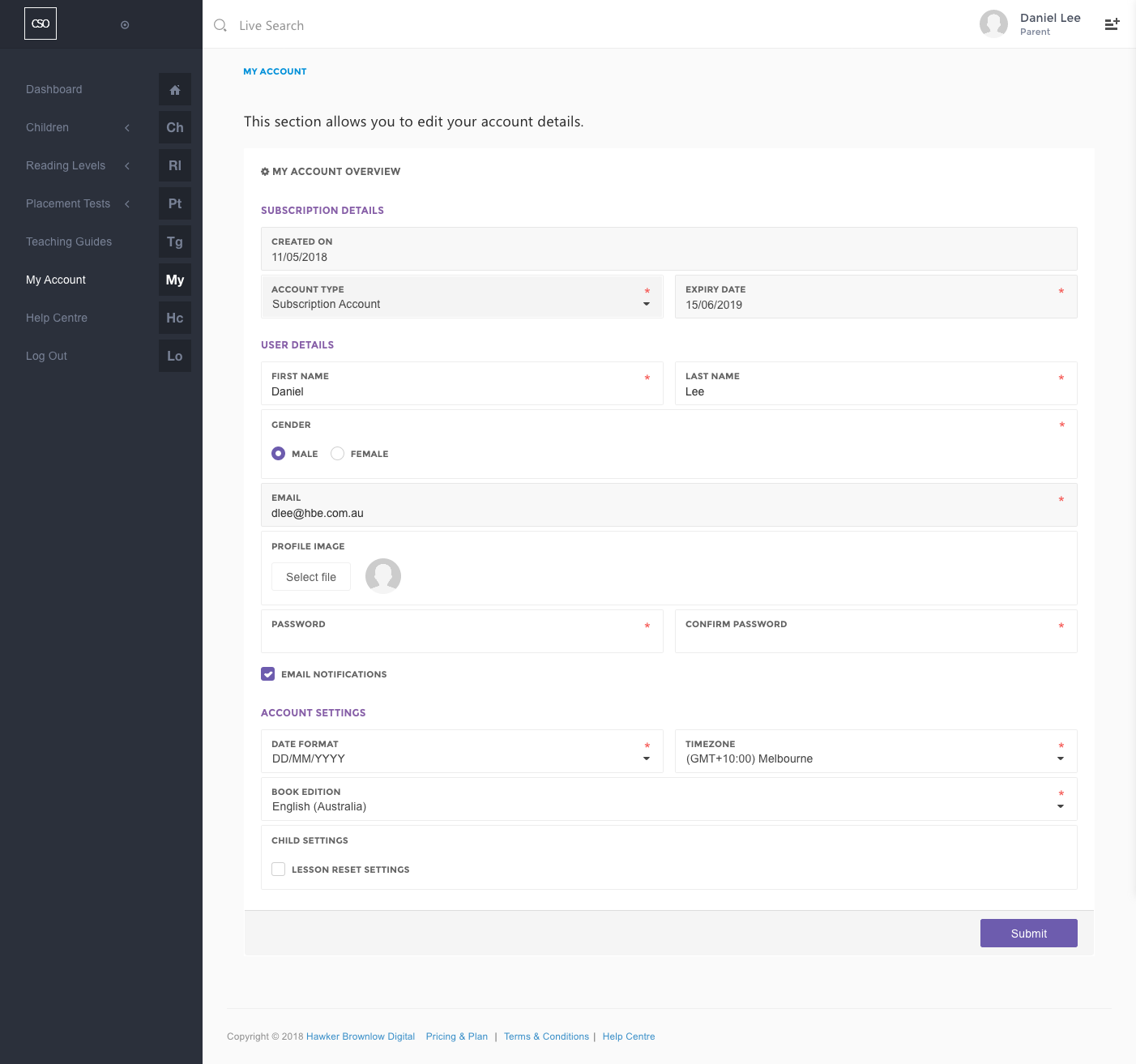 Parent would be able to disable the reset function by following the step-by-step instructions provided below
Navigate to the main menu and click on the My Account link.
Scroll down the My Account page.
Uncheck Lesson Reset Settings option found in the Child Settings section.
Click on the Submit button.