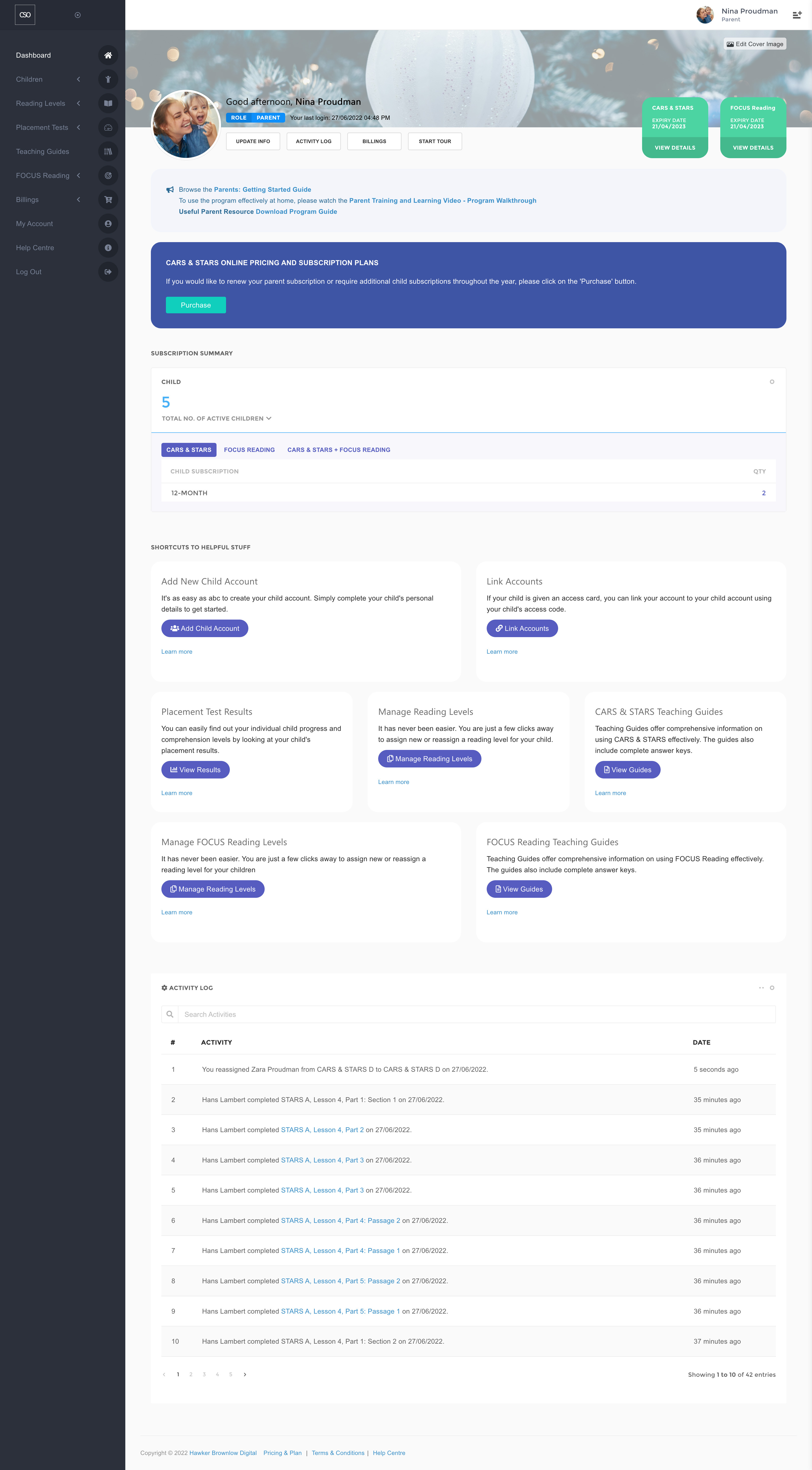 The Parent Dashboard includes summaries of your Child Subscription Details and Activity Log. You can quickly find details of the following:
Your Expiry Date and your Last Login.
Activity Log displays all the activities performed by you and your children, for example, 'Hans Lambert completed STARS A, Lesson 4, Part 2 on 27/06/2022'. If you click on the blue link related to the child's activity you will be redirected to the relevant report. Additionally, there is a provided filter that can be accessed to sort the activities by Today, This Week, This Month, Last Six Month, This Year, Last Year or All, and a Search field has been provided to assist you in finding a particular activity.
You may view the list of children on any pages by using the Children Quickview. For more information, click here.