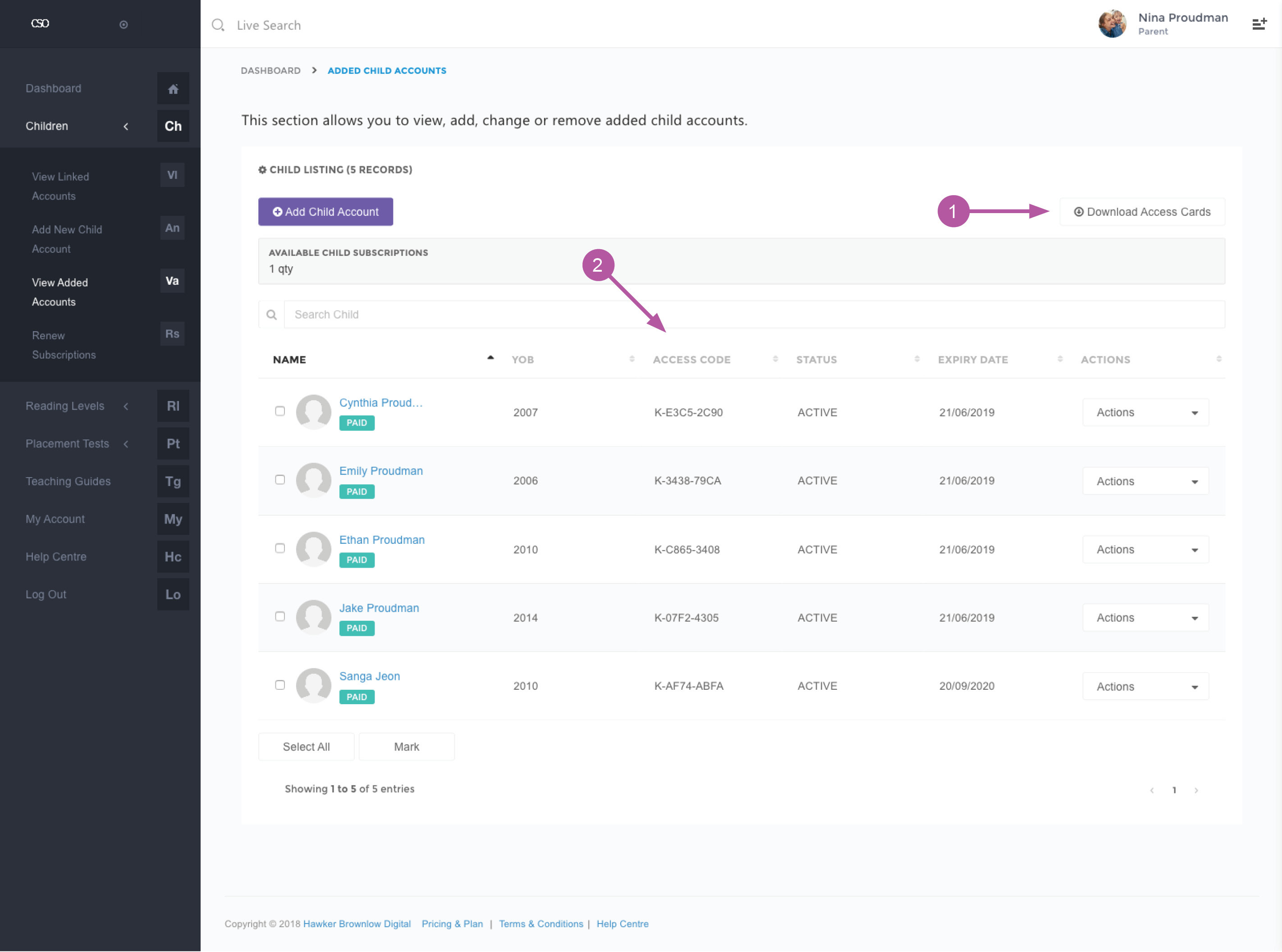 Online Resources (Access Cards)

To allow your child to easily access the system you will have to locate or download your child access card from the View Added Accounts page. Once you have downloaded and printed out your child access card, please cut and paste it onto the children workbook.
You can download your child access card by clicking on the Download Access Cards button.
Locate your child access code from the Access Code column.
For Child Login
On your child's device, open the web browser and go to https://app.carsandstars.com.au and click on the "Students" to switch to the child login and enter the access code. Your child can login with their issued access code that is currently listed on the child access card.
Click Login.