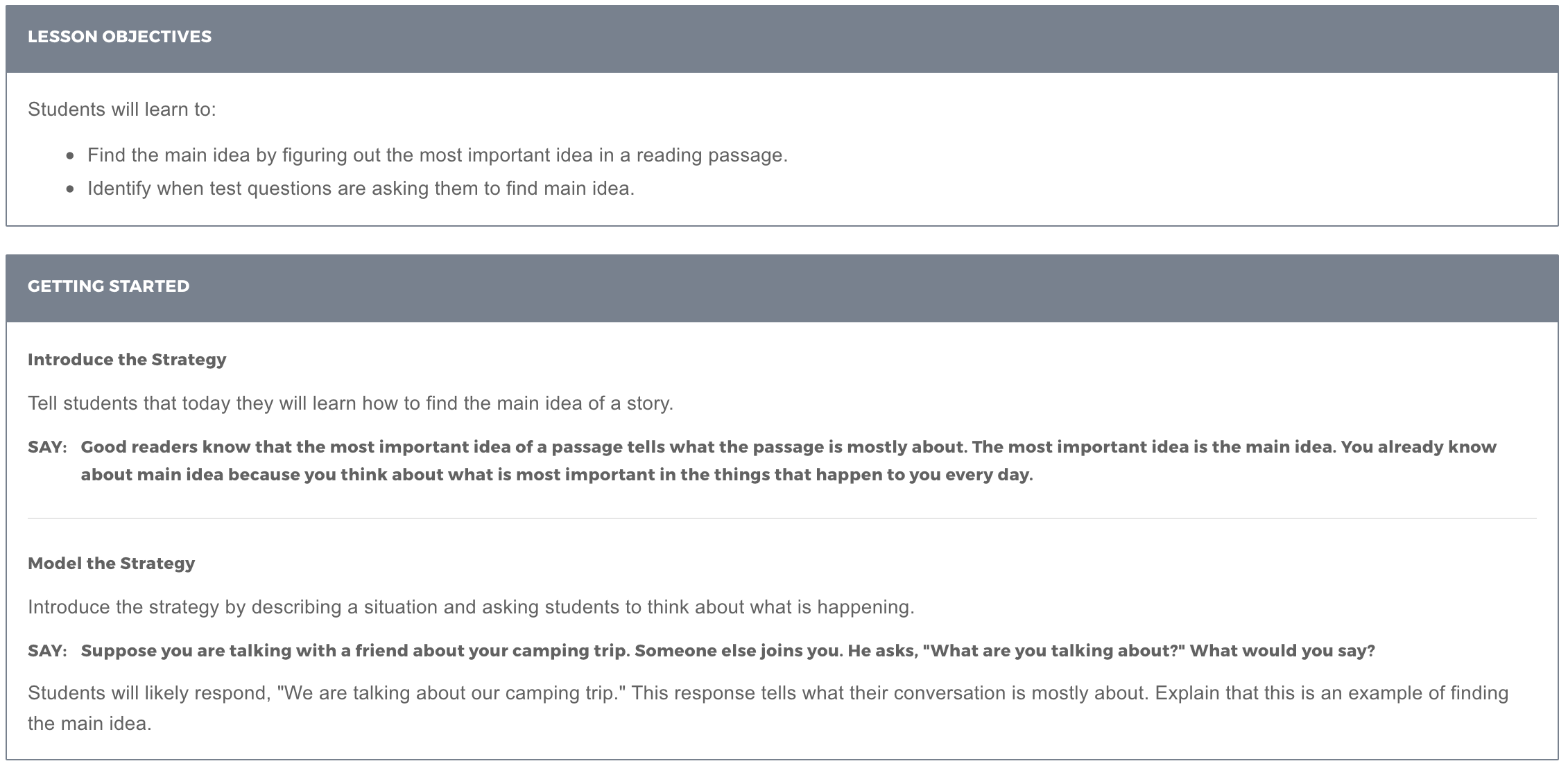 Lesson Objectives
Presents two strategy-related goals for students to achieve as they complete the lesson.
Getting Started
Introduces the strategy to students and models how good readers use the strategy when reading.
Scripted text provides a model for using the strategy in a real-world scenario to tap students' background knowledge.

A familiar context builds students' confidence for interacting with the strategy.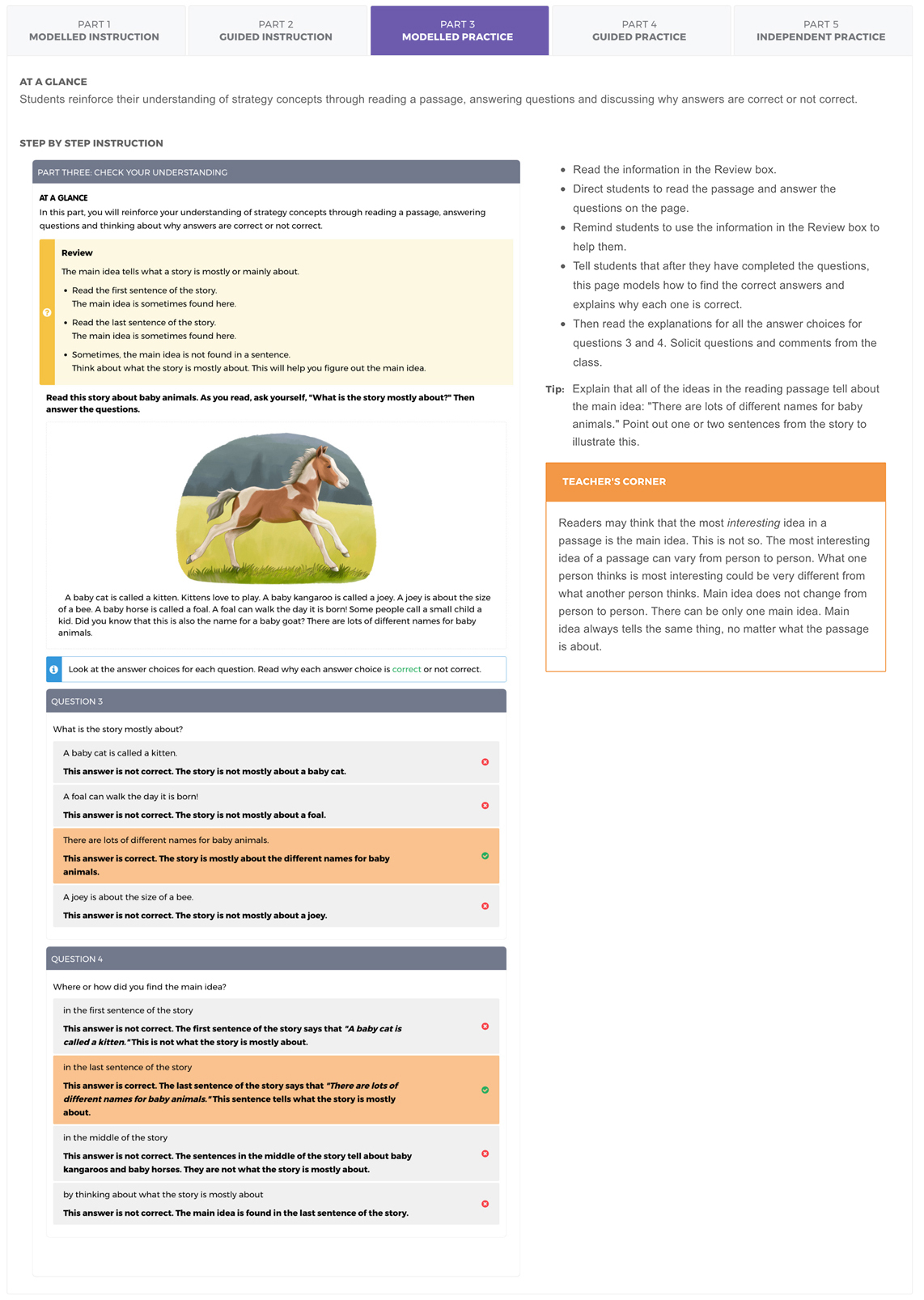 STARS Parts Instruction
Please follow the direction lines provided on the right hand side of the screen. Students follow along as you read the directions aloud.