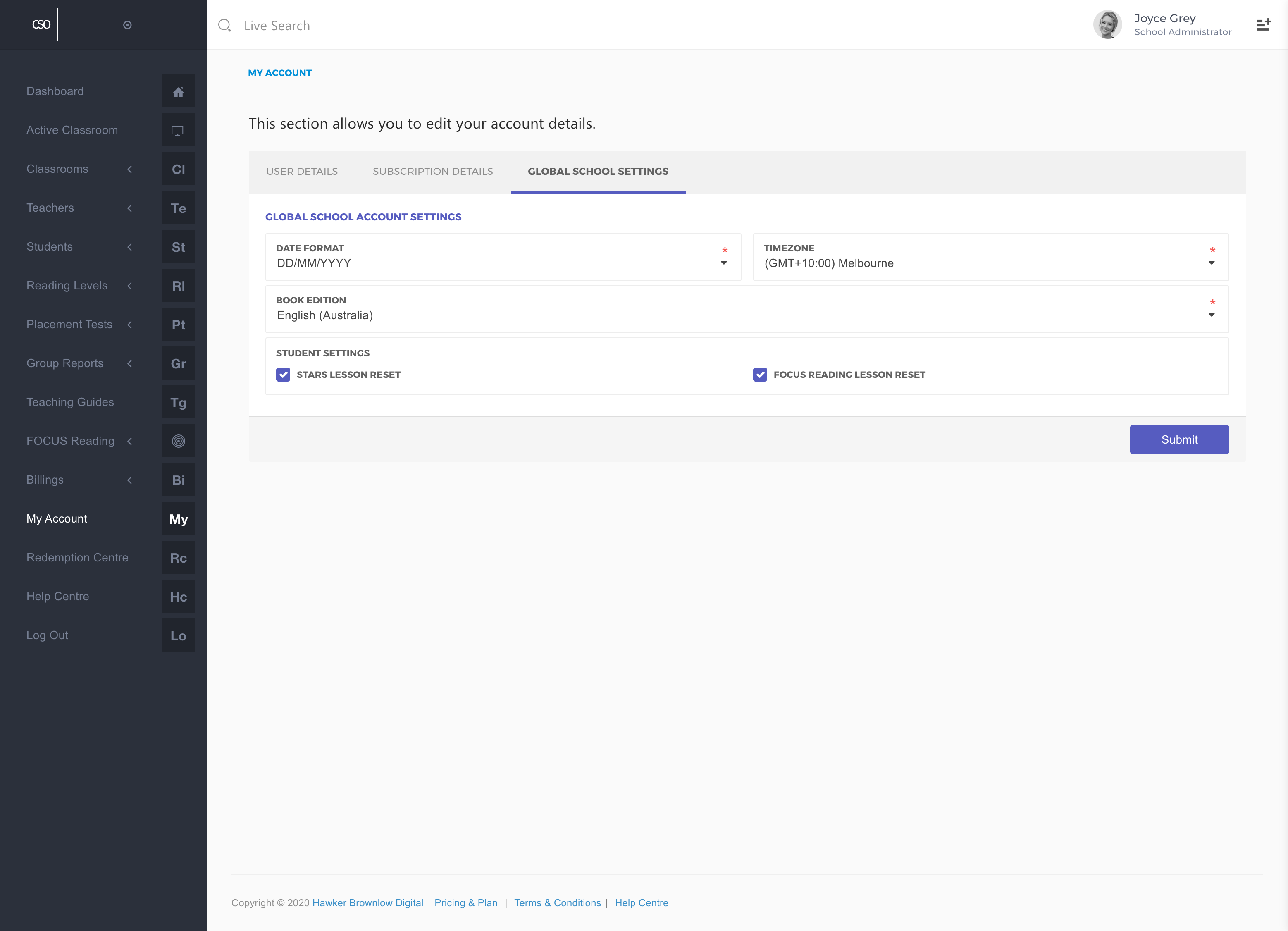 Teachers with School Administrator access rights can disable the reset function by following the step-by-step instructions provided below.
Navigate to the main menu and click on the My Account link.
Click on the Global School Settings tab.
Uncheck the Lesson Reset options for either STARS or FOCUS Reading under the Student Settings section.
Click on the Submit button.