FOCUS Reading solidifies comprehension with review and practice in six key reading strategies.
FOCUS is a series designed:
to help on-level readers who need repeated practice and reinforcement of targeted strategies
for concentrated instruction
to target individual reading skills
to help struggling readers practise comprehending what they have read. The program focuses on the higher-order reading strategies that struggling readers need extensive help with.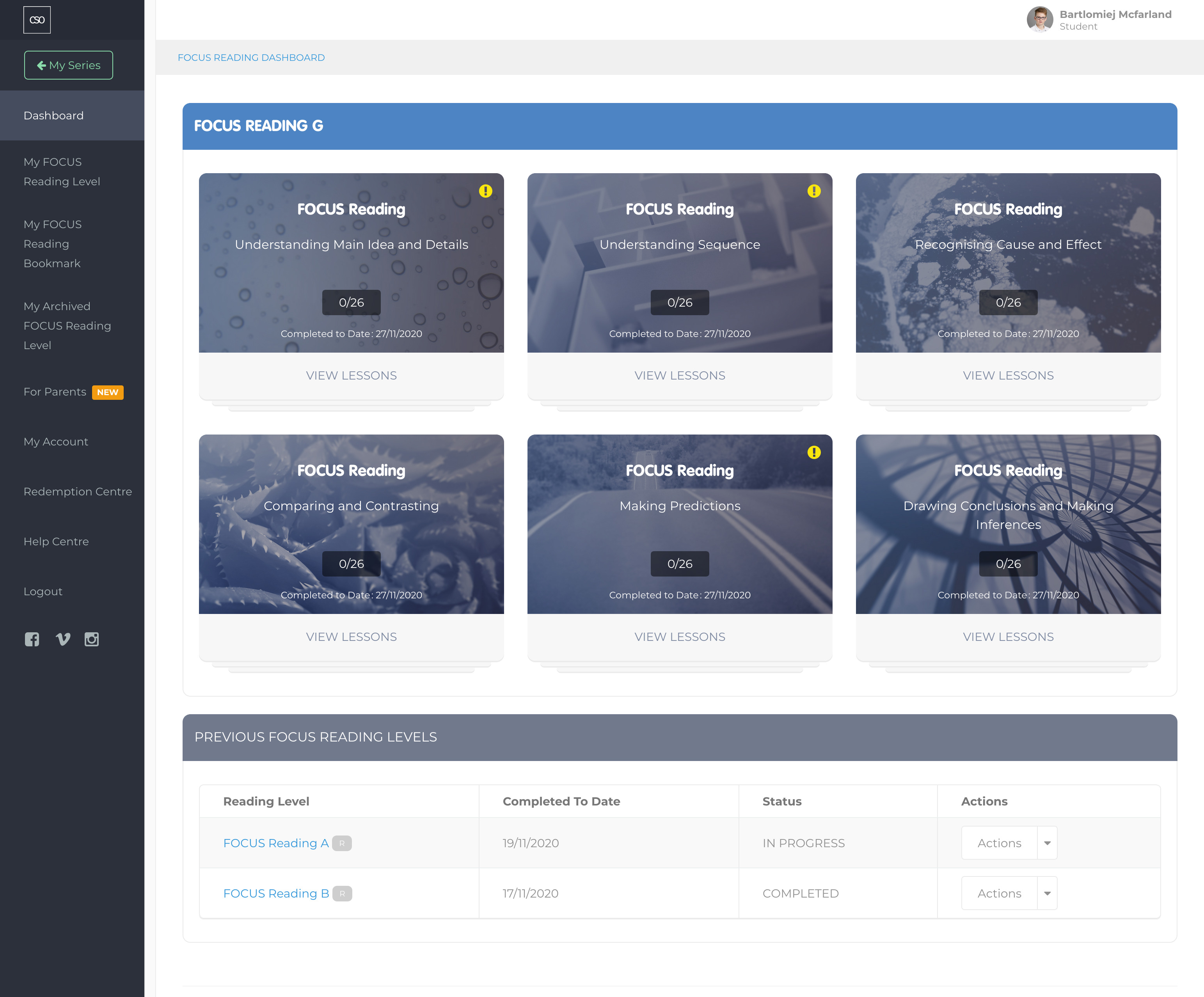 These are:
Understanding Main Idea and Details
Understanding Sequence
Recognising Cause and Effect
Comparing and Contrasting
Making Predictions
Drawing Conclusions and Making Inferences
If they have finished the CARS Pretests, a yellow exclamation mark will indicate recommended lessons based on those results.
Each strategy box shows how many lessons they have completed (out of 26 total for each strategy). Students click on the box to access the Table of Contents for each strategy.

FOCUS Reading Lesson Tables of Contents
The Table of Contents for each FOCUS Reading Strategy gives a complete overview of the strategy. The Learn About section explains the strategy, while the Lesson Preview gives two example questions to show the student how FOCUS Reading will work. After every five Lessons the students complete a Self-Assessment, as well as one Self-Assessment after every lesson has been completed.
The Table of Contents page doesn't have yellow exclamation marks to indicate recommended lessons, but lesson or self-assessment bubbles will turn green to indicate when they have been completed.
This Table of Contents also has a Tracking chart (yellow button) so that students can see how they are progressing in a clear, visual form.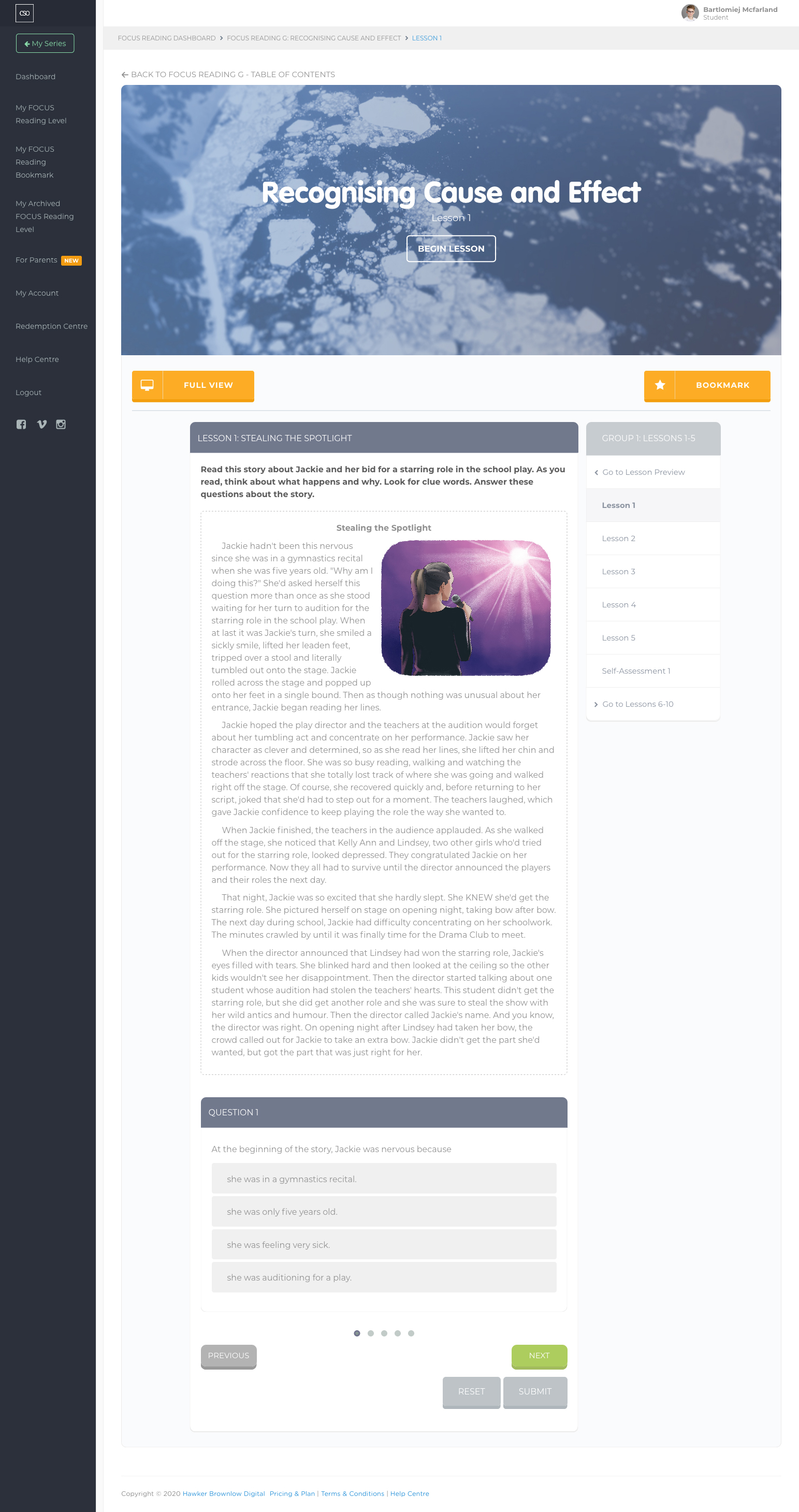 FOCUS Reading Lesson
Each of the Lessons contains the reading text and 5 questions. 4 of these are multiple choice, where the student selects their answer from 4 options. The fifth question asks the student to write their answer, and they type this in the box before clicking submit.
Students can move between the questions by clicking on the dots, or the "Previous" and "Next" buttons. They can also reset all their answers for the lesson by clicking on "Reset".