You can directly assign an individual reading level for children to begin with.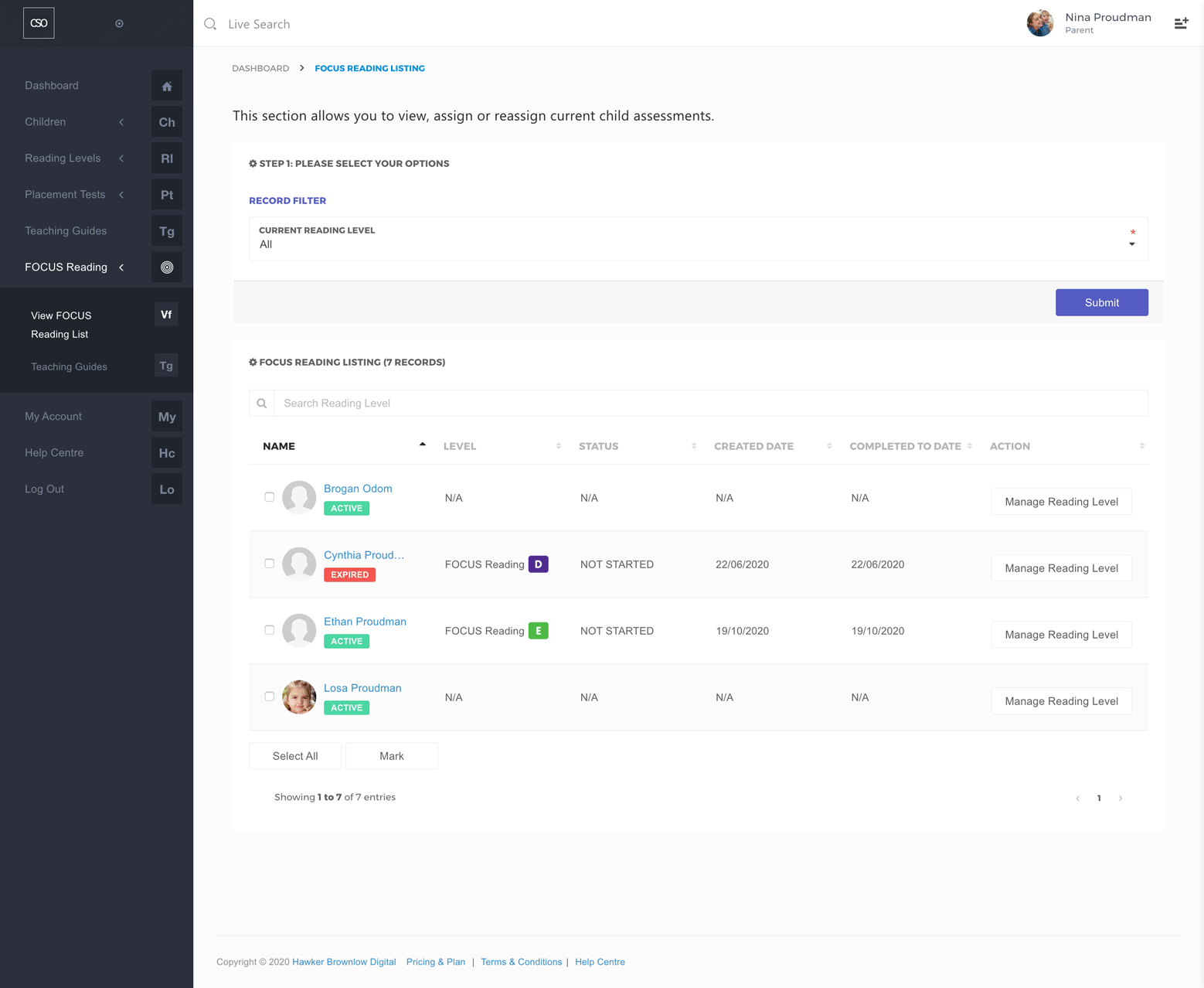 Navigate to the main menu and click on FOCUS Reading, then View FOCUS Reading List.
Choose the All option from the Current Reading Level field.
Click the Submit button.
Assign Reading Level to a single child
To assign a reading level to an individual child, move your cursor onto the child's row and, under the Action column, click on the Manage Reading Level button.
In the What Would You Like to Do? field, choose Assign Reading Level.
Choose a reading level from the Reading Level field.
Click on the Submit button.