The following individual FOCUS Reading student reports can be accessed directly on the student details page.
You can easily find the student details page using the Live Search and entering the first name of your student. The Live Search is located at the top of the page. You will need to click on the Live Search to access it. The Live Search will open an overlay and you may start entering the name of your student. Once the search result has been found you may click on the name of your student to be redirected to their student details page.

Please note: You can also access the student's details page using the Student Quickview. For more information, click here.
LIVE SEARCH OVERLAY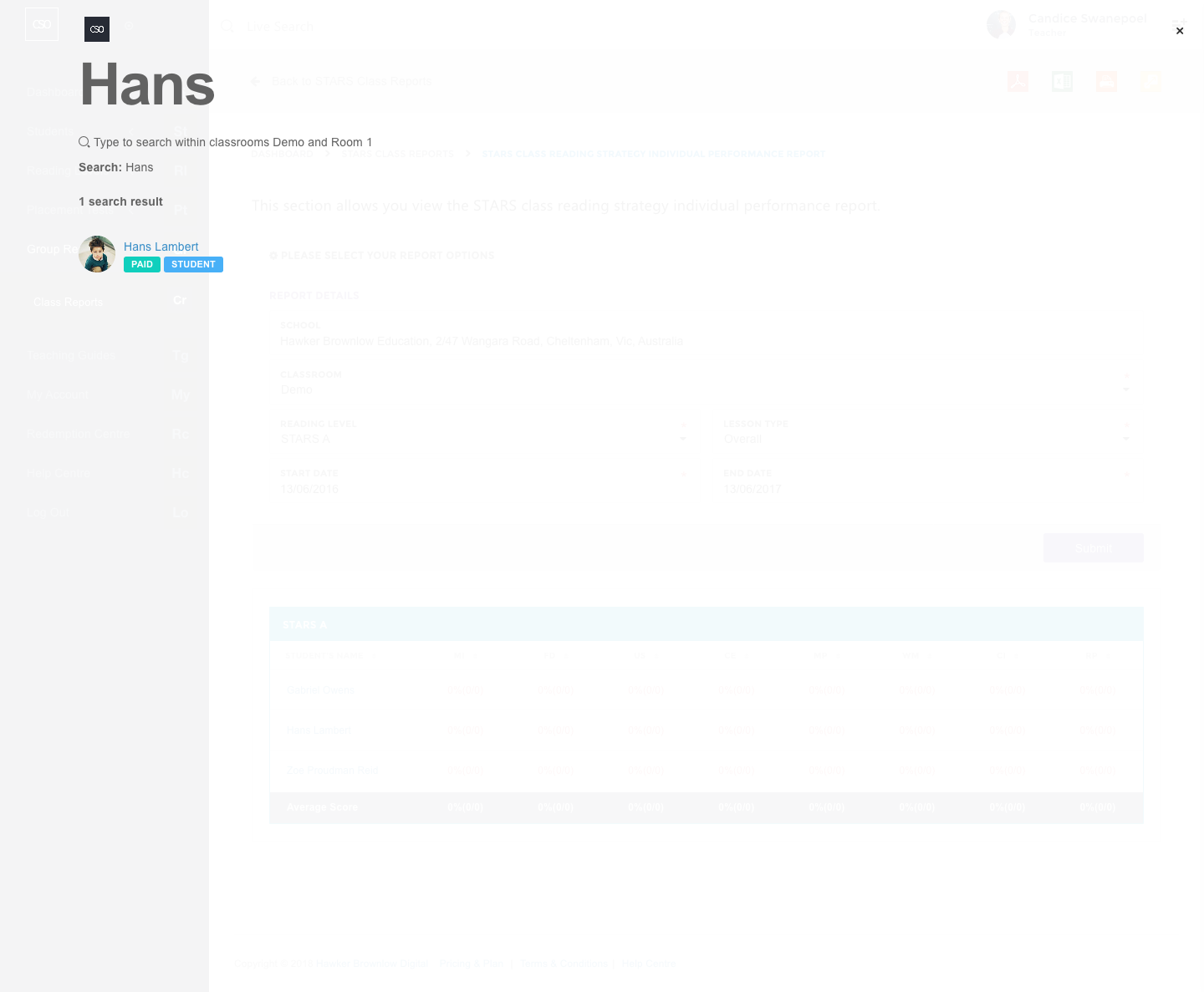 STUDENT DETAILED PAGE
Once you are at the Student's Profile Page, click on FOCUS Reading tab and scroll down to FOCUS Reading Detailed Reports section.
Simply click on the View Report button to generate the respective FOCUS Reading class report.