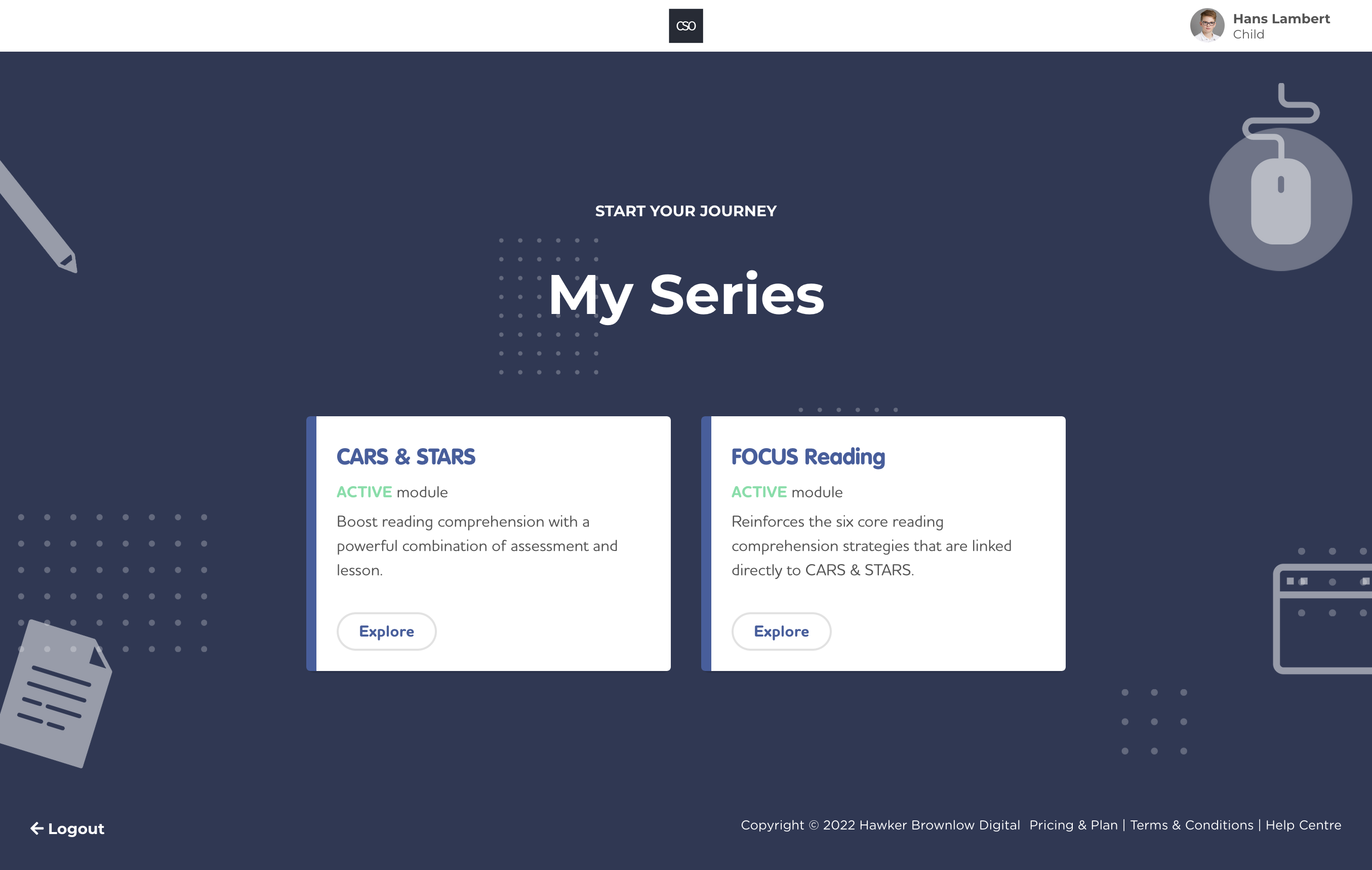 If children have subscriptions for both CARS & STARS and FOCUS Reading, then they will see the My Series page when they log in.

CARS & STARS is shown on the left and FOCUS Reading on the right. Each component will display their subscription status, either Active, Inactive, Expired or Discontinued. Children click through to access each program.

If their subscription is expired, discontinued or inactive children won't be able to go to their dashboard for that program.
View It Works Video