This section is used to edit the account details of the School Administrator.
There are three main sections in the My Account page, accessed by the three tabs.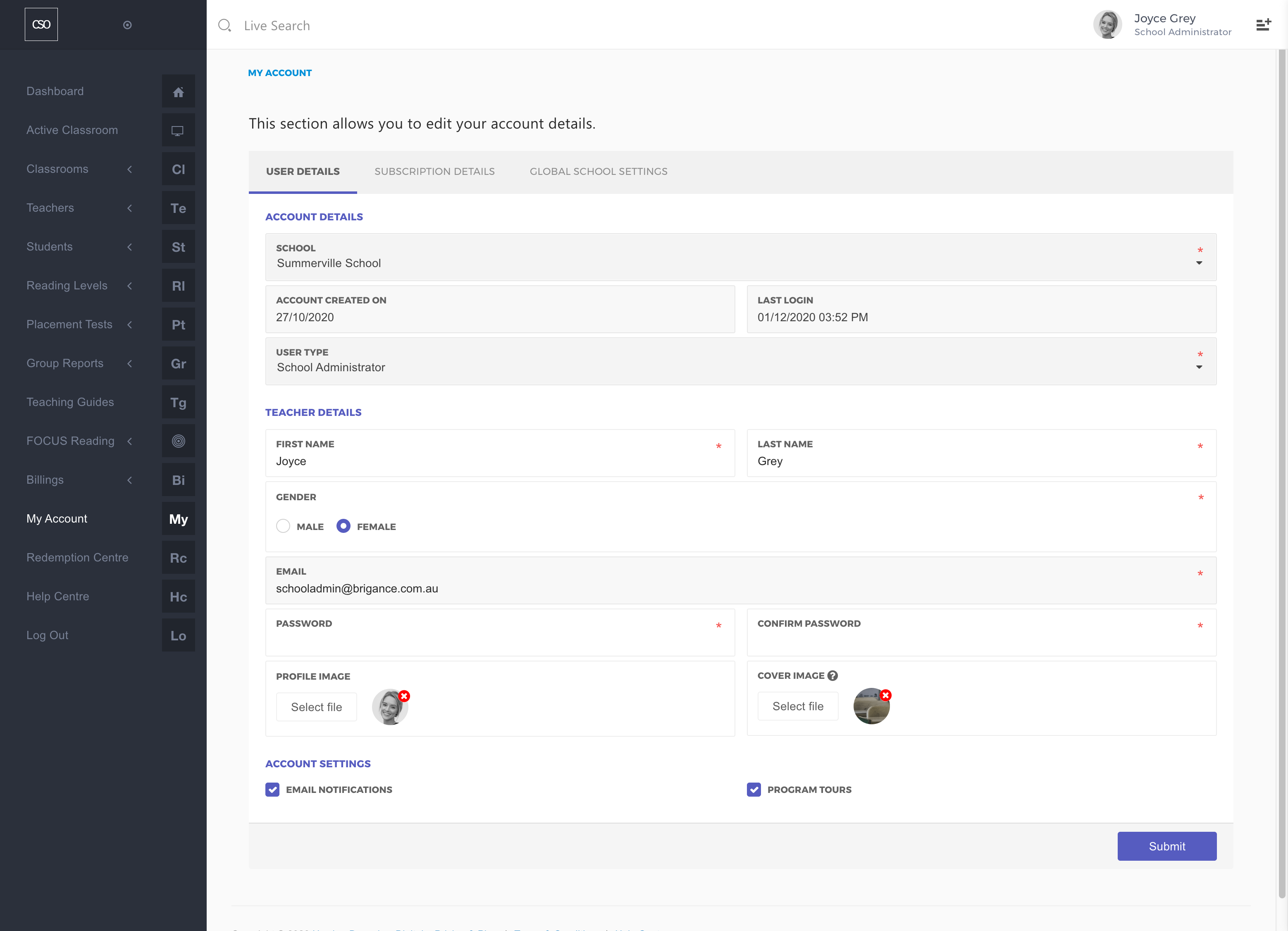 User Details
The User Details section will display all of the relevant details of this account: School, User Type, First Name, Last Name, Gender, Profile Image, Cover Image, Email and Password fields. You can uncheck the Email Notification checkbox if you prefer not to receive email notifications from CARS & STARS Online.
The Cover Image option is used to change the image shown on the Dashboard.
The Program Tours checkbox is used to enable or disable the Guided Tour that appears for classroom, teacher and student view pages.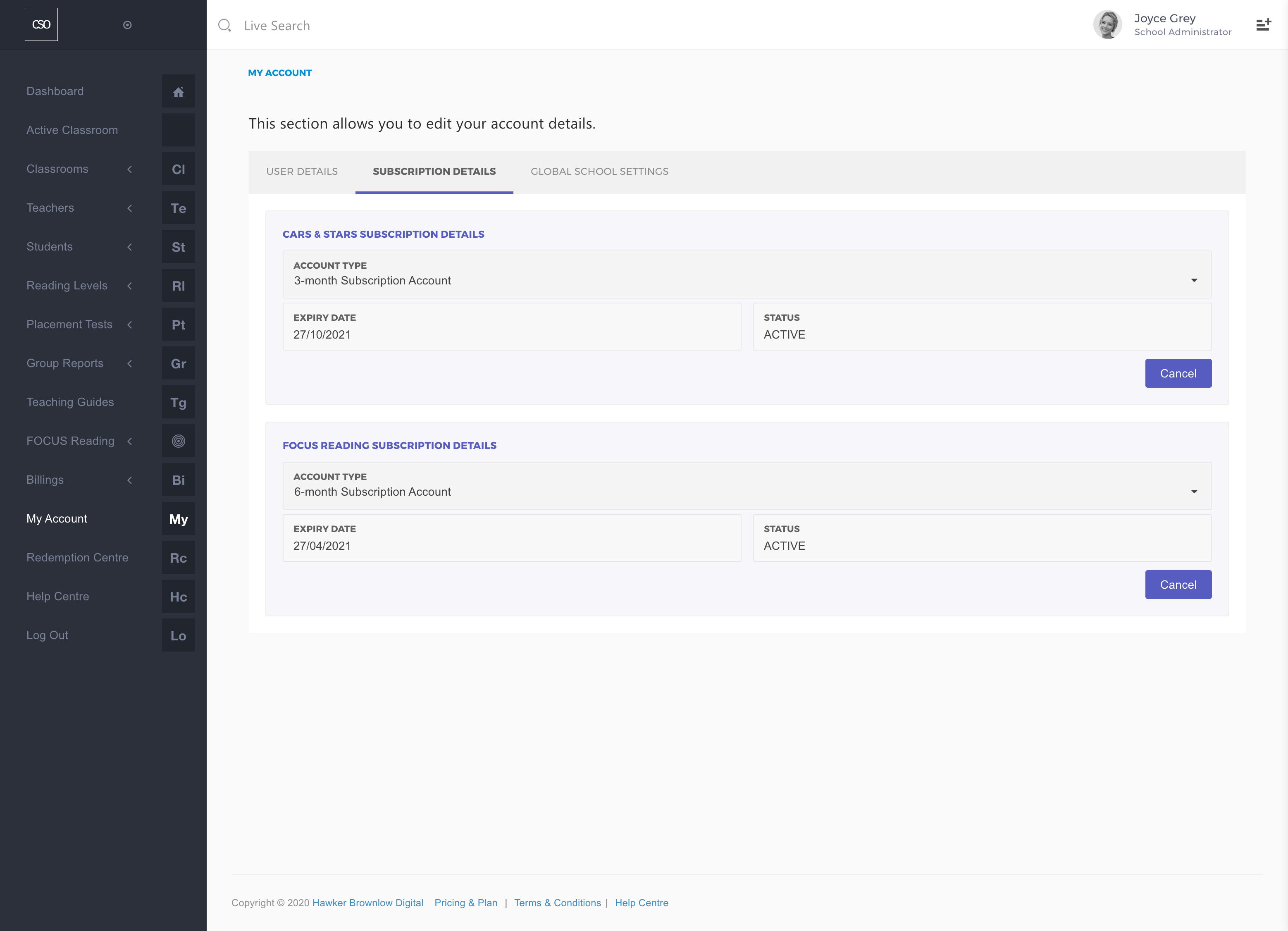 Subscription Details
The Subscription Details display the current account's details for both CARS & STARS and FOCUS Reading subscriptions: Account Type (duration), Expiry Date and their current Status.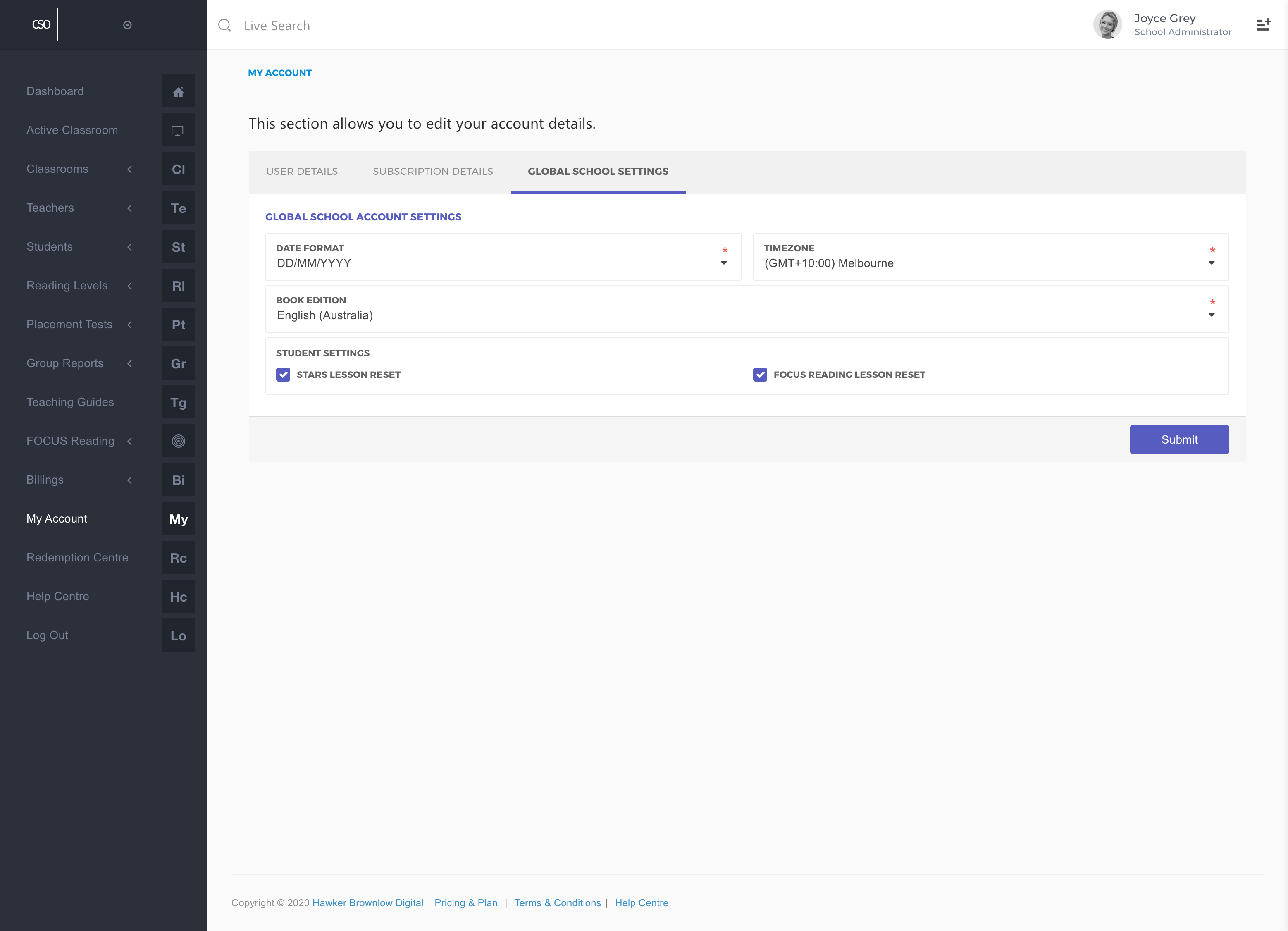 Global School Account Settings
The Global School Account Settings is an exclusive feature for School Administrators only. No other accounts have this feature. There are four options that can be chosen: Date Format, Time zone and Book Edition, as well as whether students have the ability to reset their own lessons in both STARS and FOCUS Reading.