In the student's My Account page, this section allows them to change their Read Aloud settings.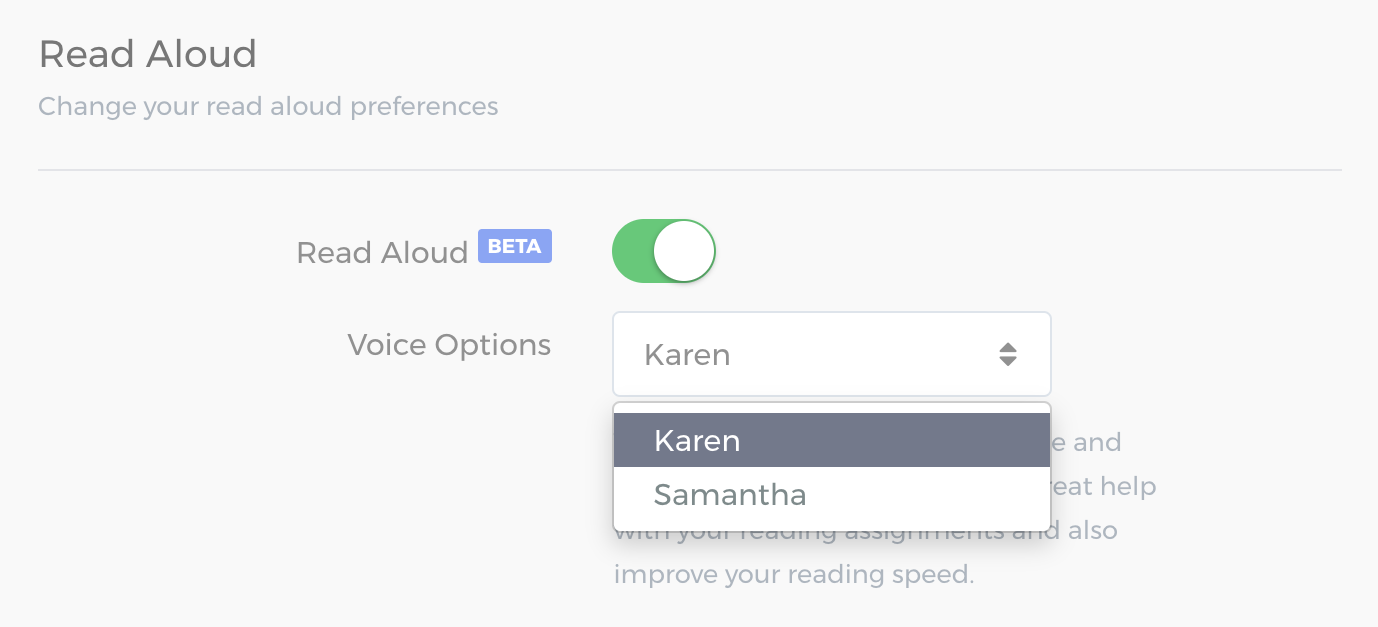 Read Aloud
Simply instruct your student to switch on the Read Aloud option (the switch will turn to green when switched on). Your student can further choose their voice preference from the available Voice Option list.
We recommend using the Google Chrome, Mozilla Firefox or Apple Safari web browsers for the Read Aloud feature. Please note that Read Aloud is not compatible with the Internet Explorer web browser. The Microsoft Edge web browser has limited support and is not recommended. Read Aloud is also only compatible with iOS devices from version 12 onwards.