The school-wide reports are designed to be used by principals, deputy principals, heads of curriculum and directors of studies. This feature offers an overview of the overall school's reading comprehension performance.
Navigate to the main menu and click on the FOCUS Reading section.
Click on the School Reports link.
Click on the View Report button to view the respective FOCUS Reading School Report.
School Overview Reading Strategy Report
This report provides a clear indication of group performance and the extent of intervention needed in the school.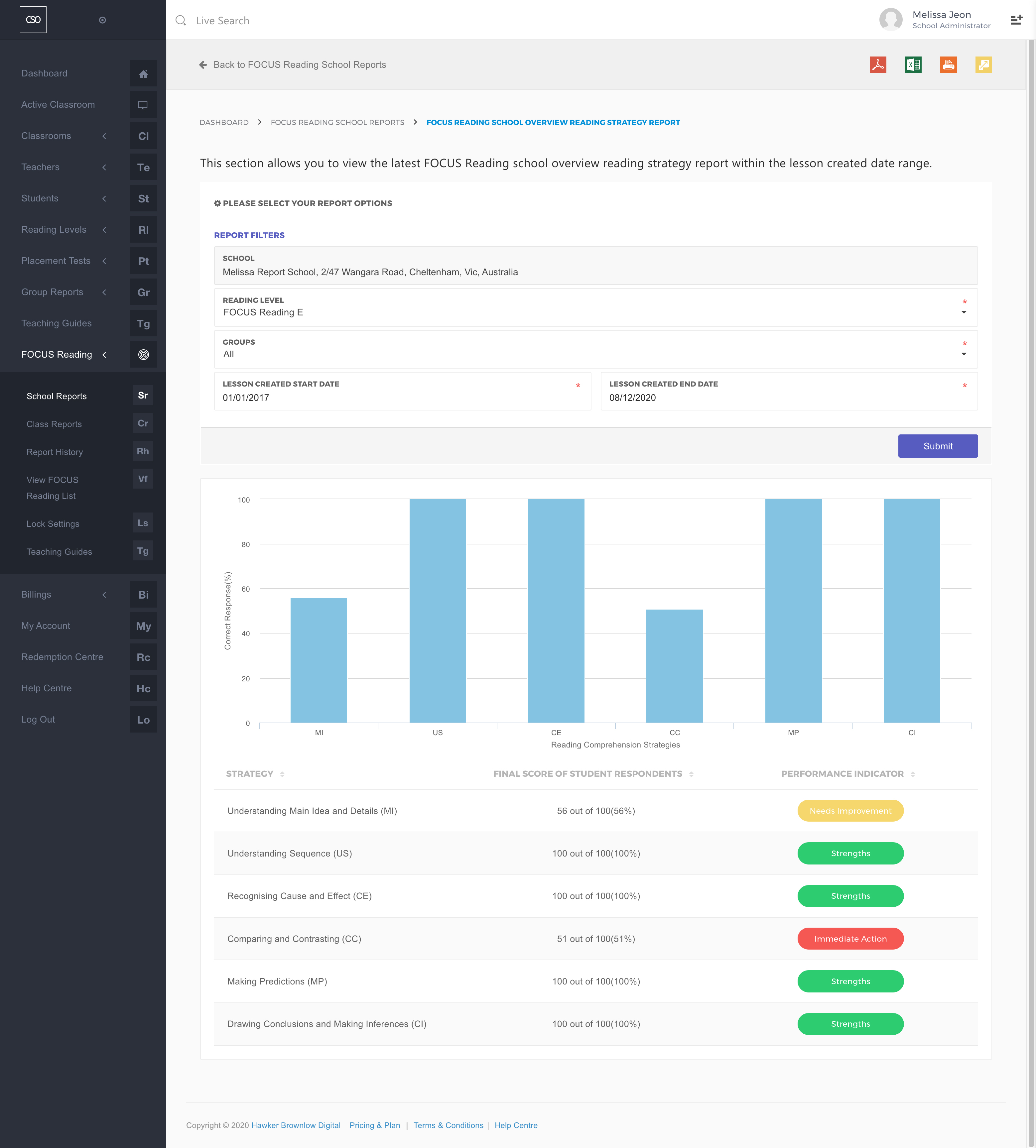 School Performance Report
This report allows school administrators to monitor each individual class's performance in each group.