STARS Lesson Tables of Contents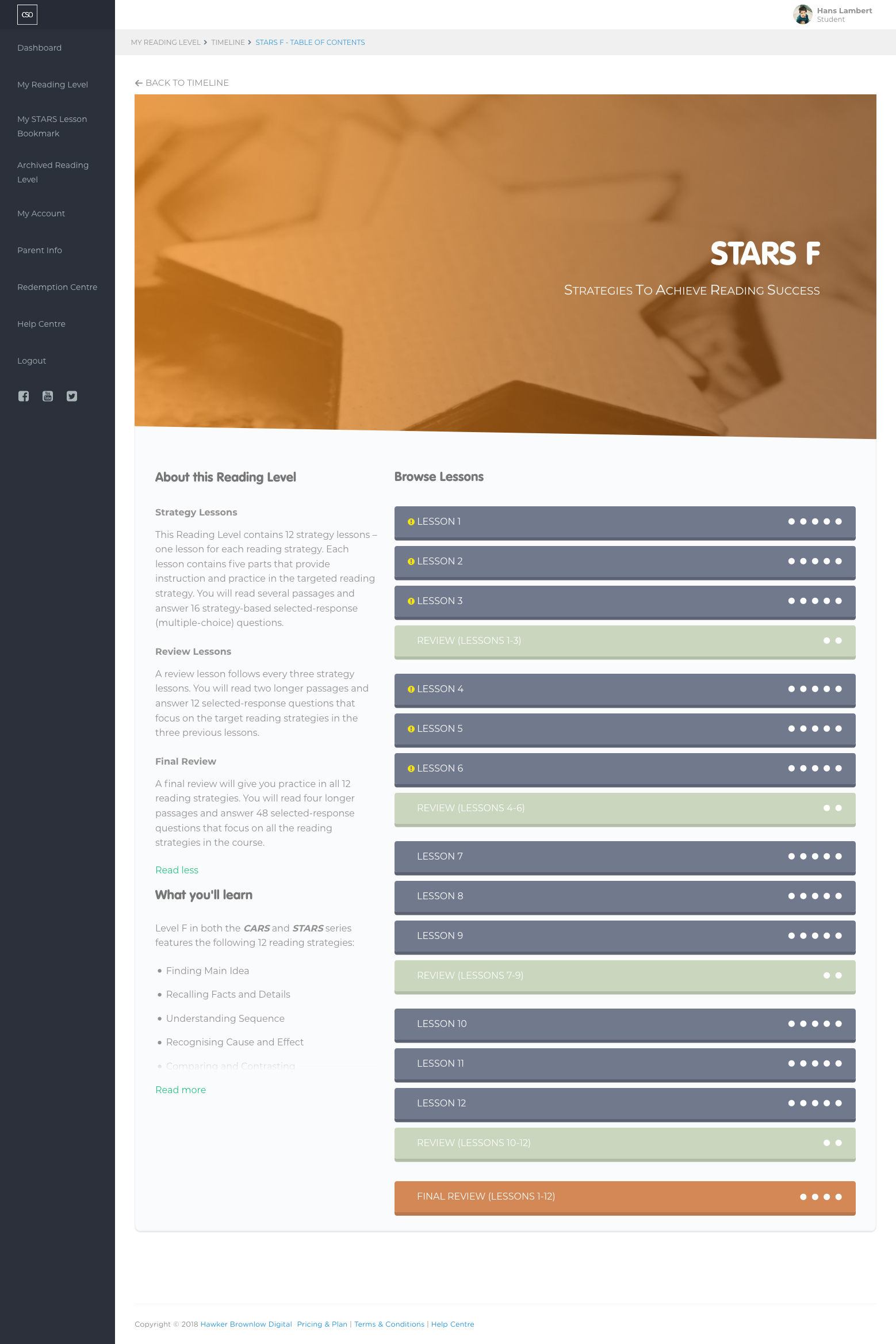 The students can discover the name of each strategy lesson by positioning the cursor over the Lesson button. Each Lesson button features a yellow exclamation mark indicating the recommended lessons. The white bubbles indicate the number of lesson parts in each lesson. These white bubbles will turn green after you have completed the relevant lesson parts. Click on the Lesson button of Lesson 1 to get started.
View How STARS Recommended Lessons Works Video

STARS Lesson (Parts 1–5)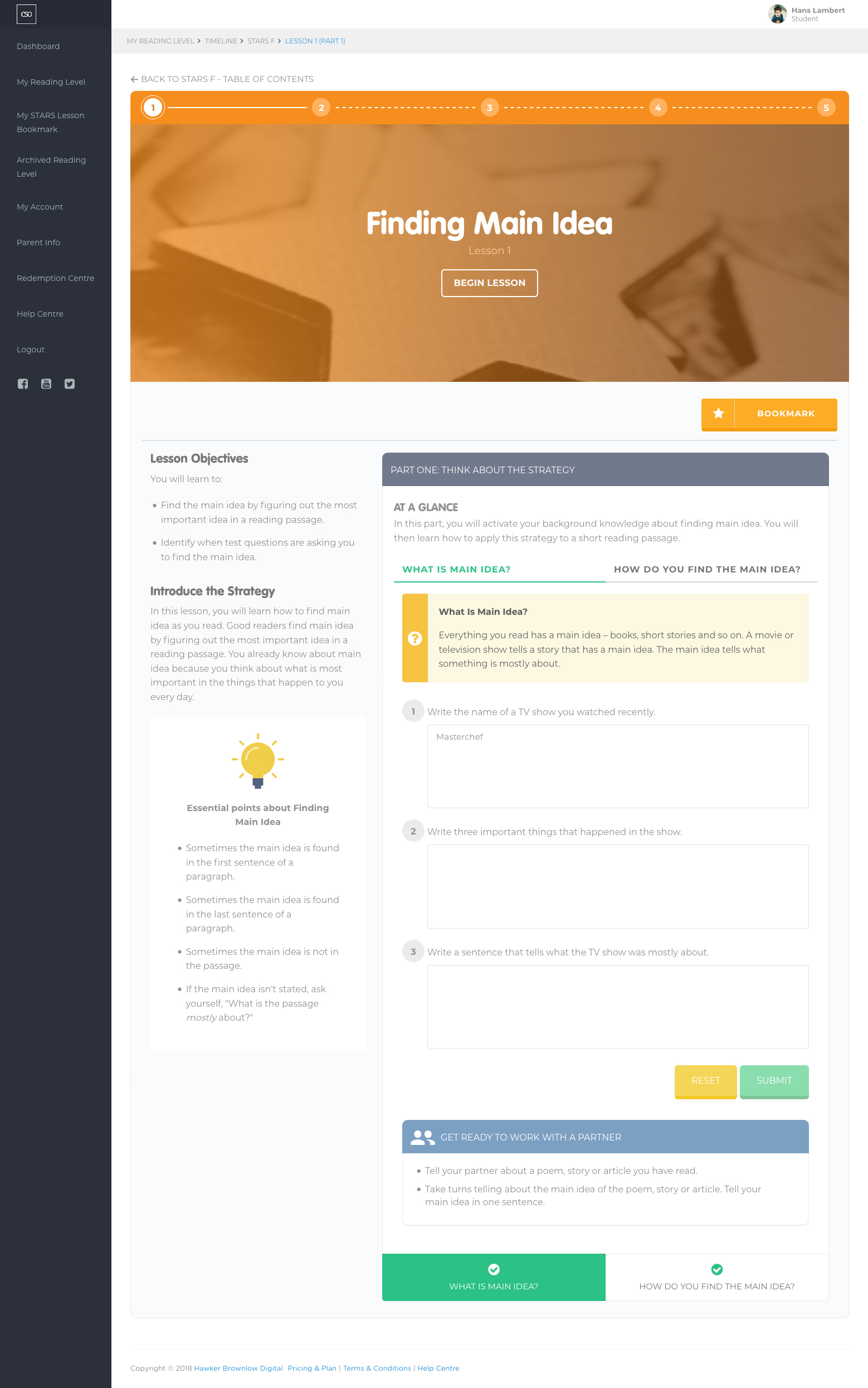 Each STARS lesson is broken up into five carefully structured lesson parts, providing a gradual release of responsibility and an increase in the student's level of confidence. Each part should take about 30 to 45 minutes to complete. The students will need to complete each of the lesson parts in sequence from 1 to 5.
The bubble with an outer white circle indicates the lesson part that the students are currently working on.
The students can bookmark a page from any STARS lesson by clicking the Bookmark button. The bookmark list displays your favourite pages and gives you quick access to often-used bookmarks.
Students can switch between sections of the lesson part by clicking on the top tabs.
Click on Question Hints for additional information on how to complete the questions. These hints may give the students information about the questions themselves, or direct the students to find key information within the passage.
After the students have checked through their answers, they can click on the Submit button. A green tick indicator will indicate that they have completed a specific section of the lesson part. The students can also reset their answers and try again at another time by clicking the Reset button.
The students can also switch between sections of the lesson part by clicking on the bottom tabs.
A white bubble indicates that the students have completed the relevant lesson parts.
The Strategy Essential Points on the right are derived from the Strategy Bookmarks. These serve as a helpful reminder of the strategy that the students have learned in the lesson. The Strategy Essential Points are also used to support the application of each strategy to year-level texts.
If the students are unsure what to do after you have completed a lesson part, click on the blue notification. This will direct the students to the next recommended step. A green notification indicates that the students' answers have been submitted successfully.