In the child's My Account page, this section allows them to change their Lesson View Mode settings.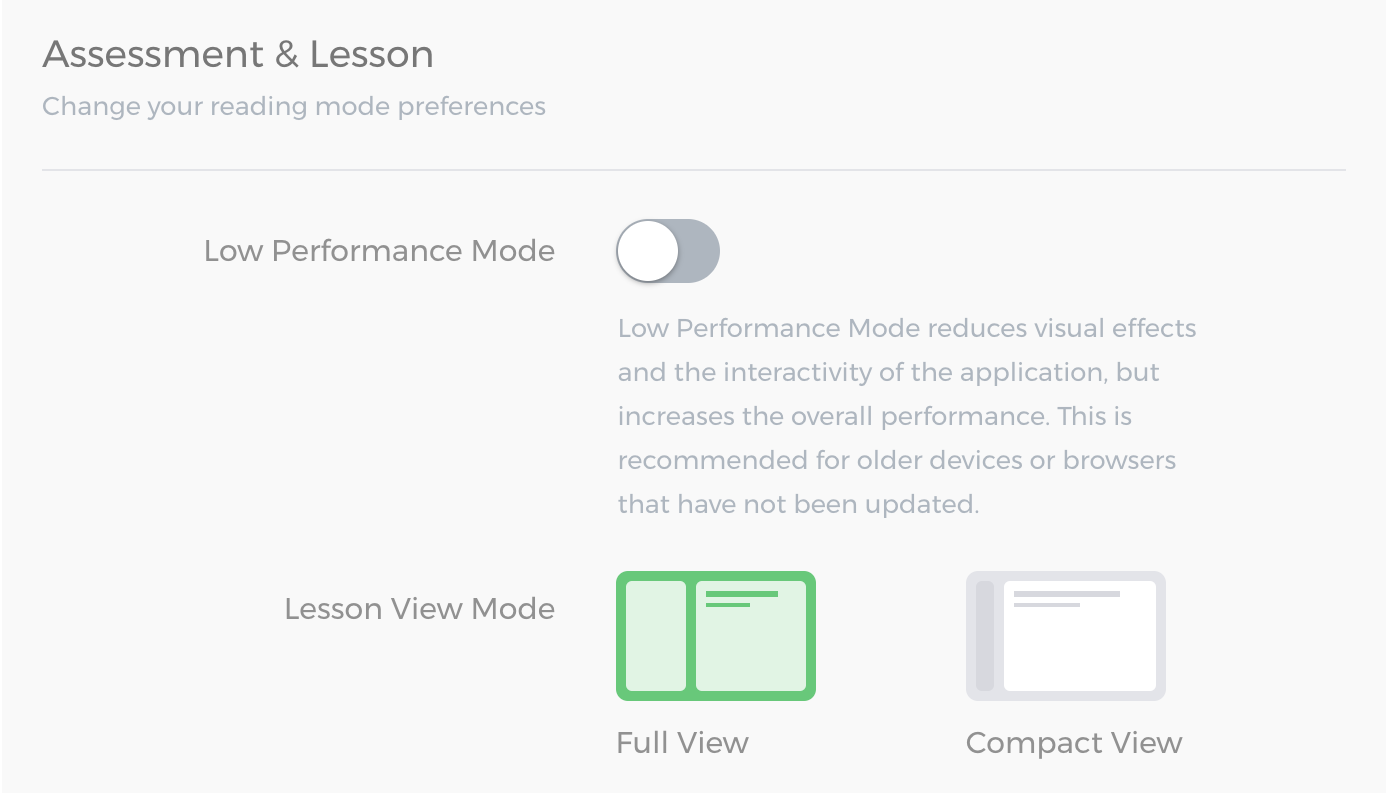 Your child can choose their preferred Lesson View Mode to better assist them in focusing on their daily tasks.
Please note: The View Mode Button can also be found on the STARS pages. Full View Mode option will be presented for reading level A to H, STARS Lesson Part 1 to encourage your children to understand the lesson objectives and introduction of the strategy before they begin their tasks.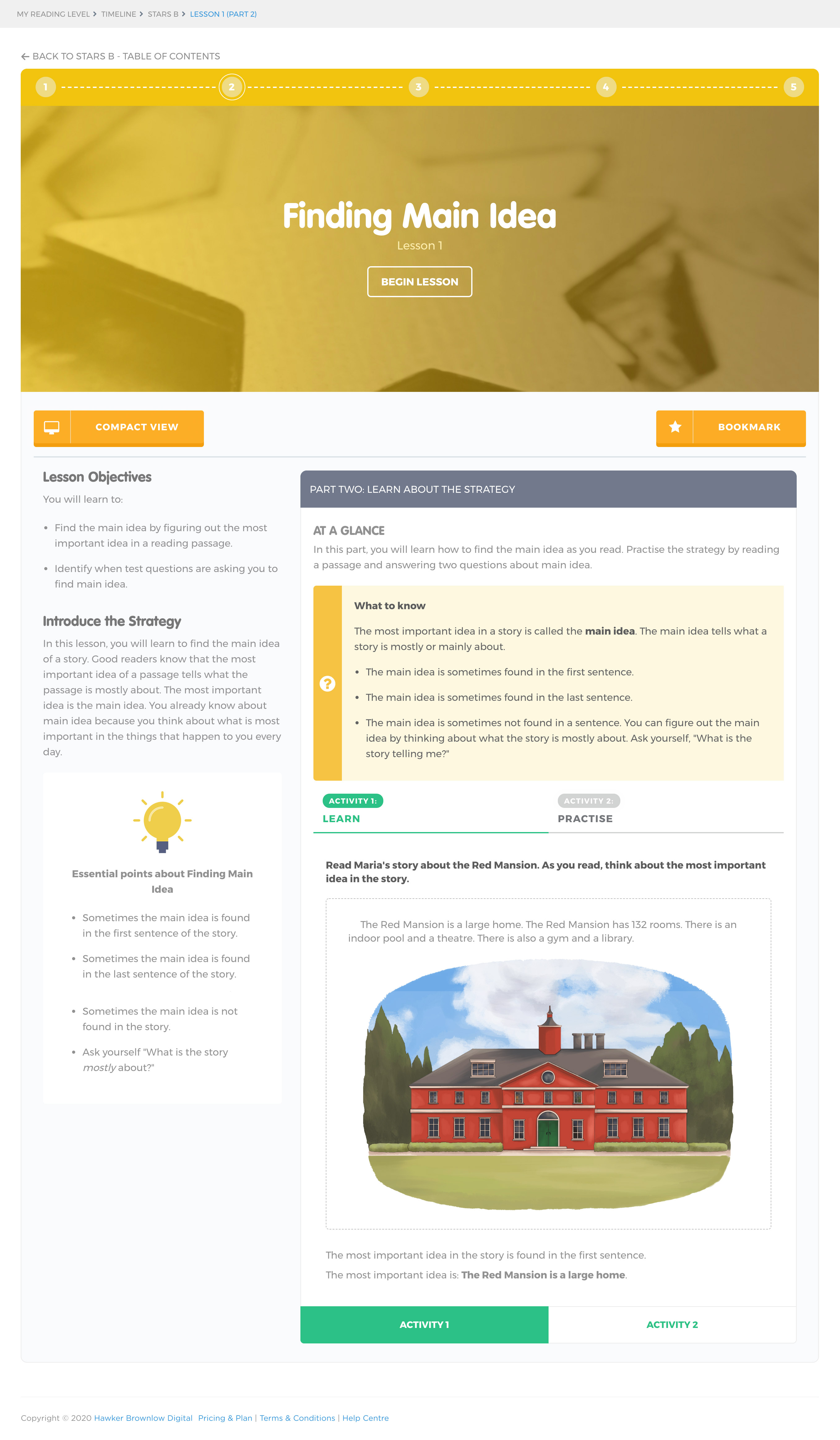 Full View Mode
Children who need more help understanding the passages can choose the Full View Mode option. Essential points about the strategy would accompany children while working on their daily tasks.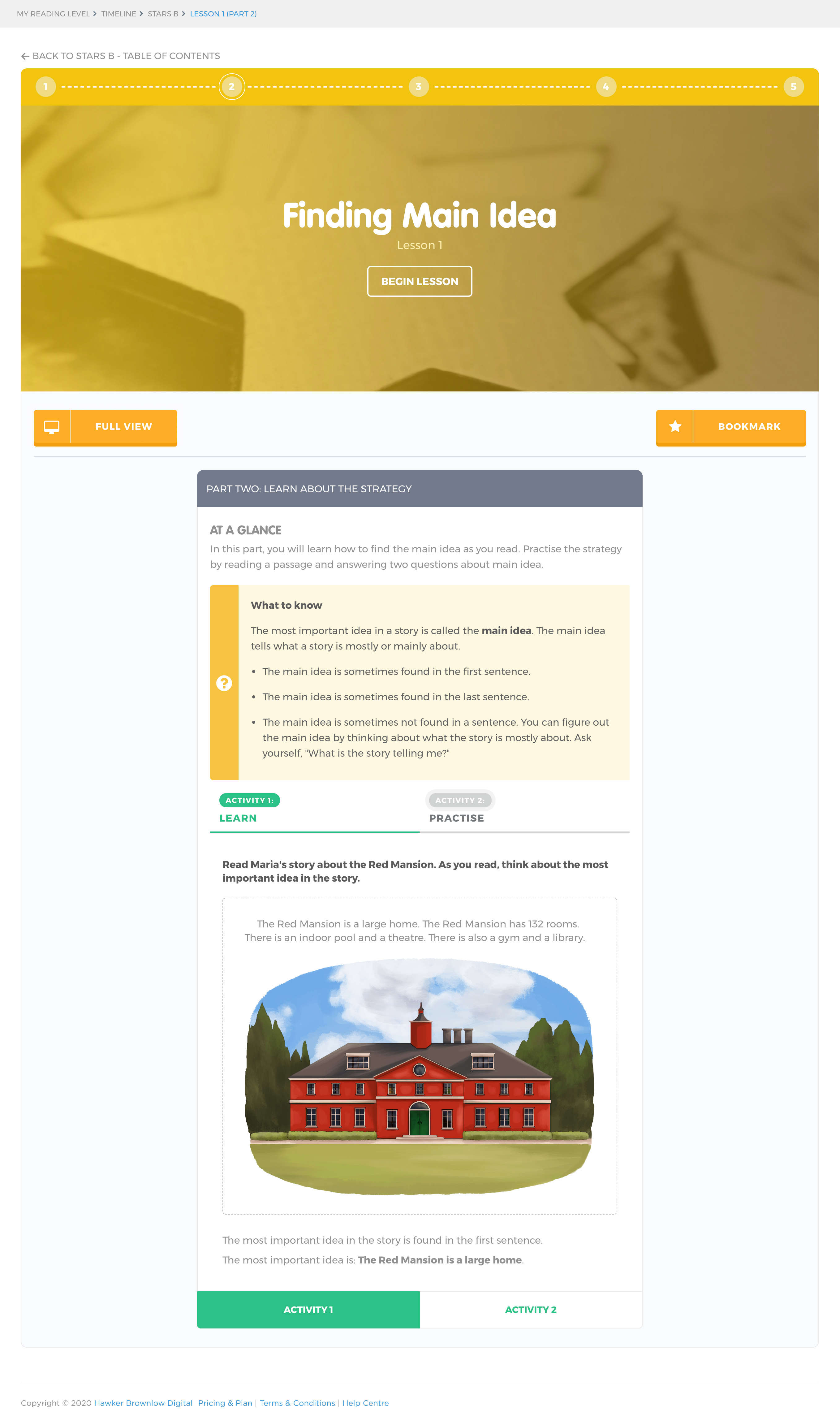 Compact View Mode
Children who are independent and would like to just focus on their daily tasks without the essential points about the strategy can choose the Compact View Mode option. This option will also hide the overview of the reading level.