In the children's My Account page, This section will allows them to change their Lesson Guide Tour settings.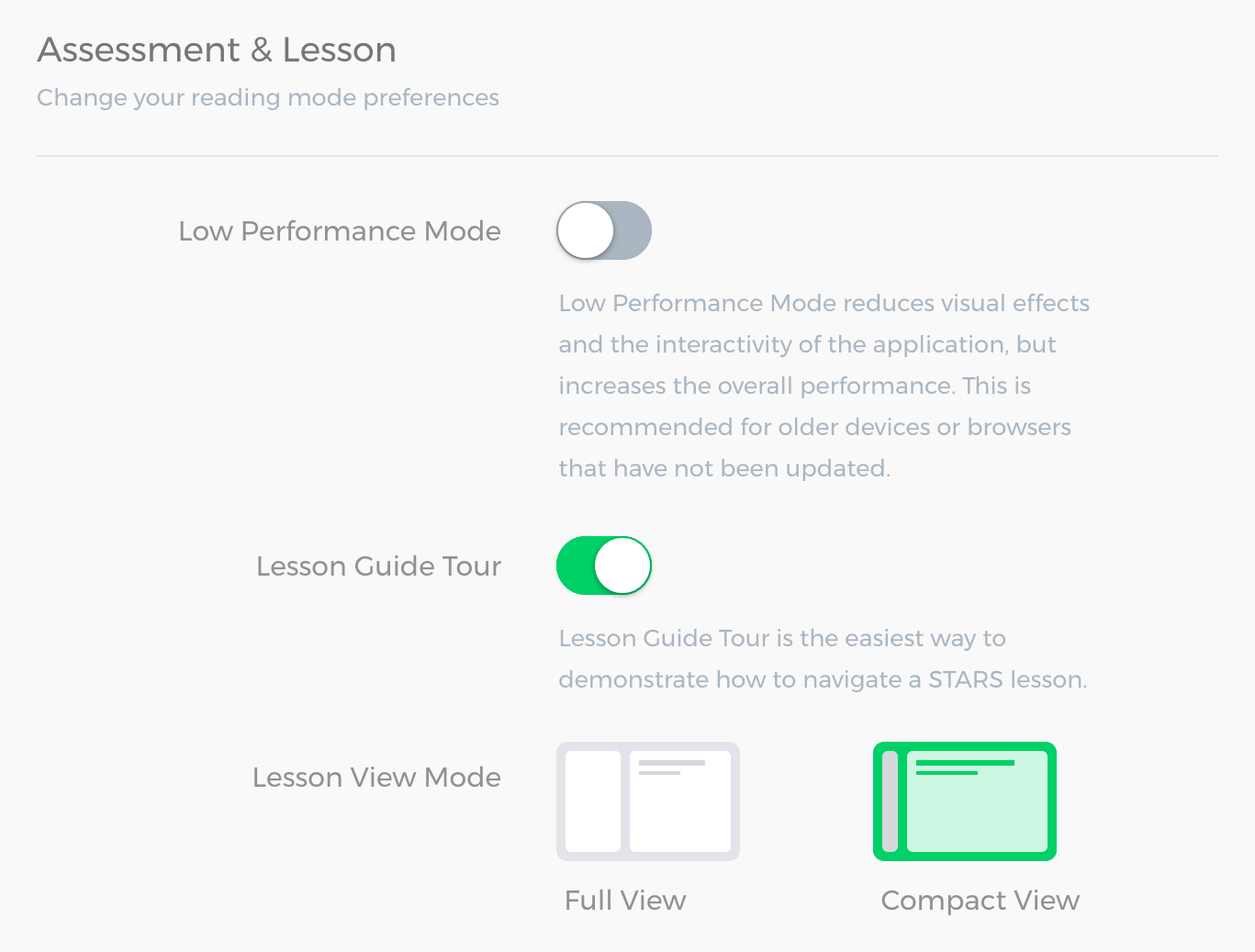 Children can disable and enable the tour on the Table of Contents page by setting the switch to on or off here.
Once children click on the Get Started button they will not see the Tour if they have clicked here. If they need to see it again, they can turn it on by changing the Lesson Guide Tour option and clicking the Save button on My Account page.