This option allows you to add a new Teacher account.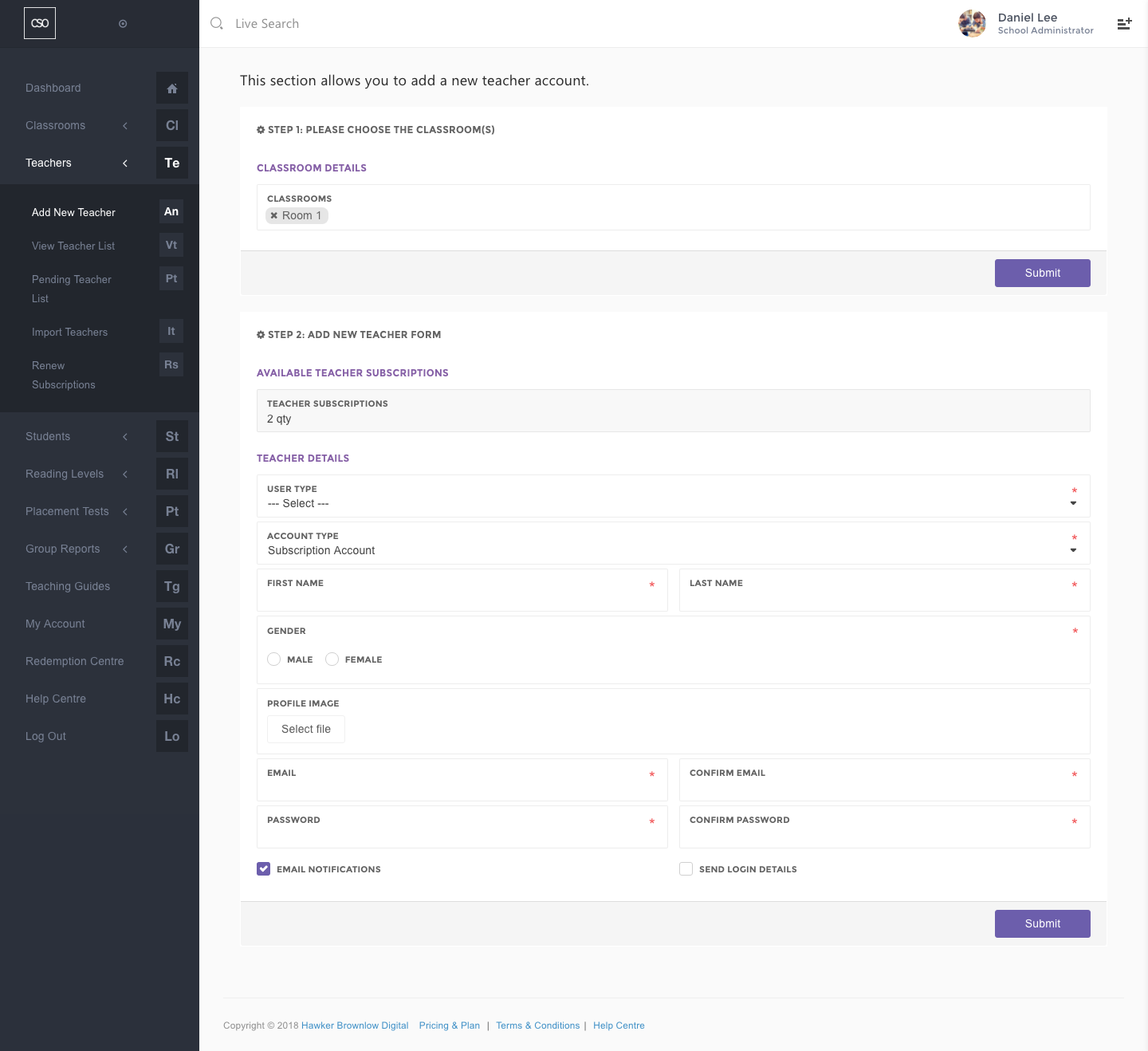 Classroom Details
Choose a Classroom or multiple Classrooms at the same time by typing in the field.
Click on the Submit button.
Please note: You are allowed to assign multiple teachers to one class.
Add New Teacher Form
The available Number of Teacher Subscriptions is displayed to let you know whether you have enough subscriptions.
Enter User Type (School Administrator or Teacher), Account Type, First Name, Last Name, Gender, Email, Confirm Email, Password and Confirm Password. You can also tick the optional checkbox to send login details, and upload an optional Profile Image. You can uncheck the Email Notification checkbox if you prefer not to receive email notifications from CARS & STARS Online.
Click on the Submit button.
Please note: The new Teacher Subscription will be deducted from your school account once you have added the Teachers using the Subscription Account (SA) option.
For more information on the difference between School Administrator and Teacher accounts, click here.