A teacher with the School Administrator role can approve teachers who wish to join their school in the Pending Teacher List.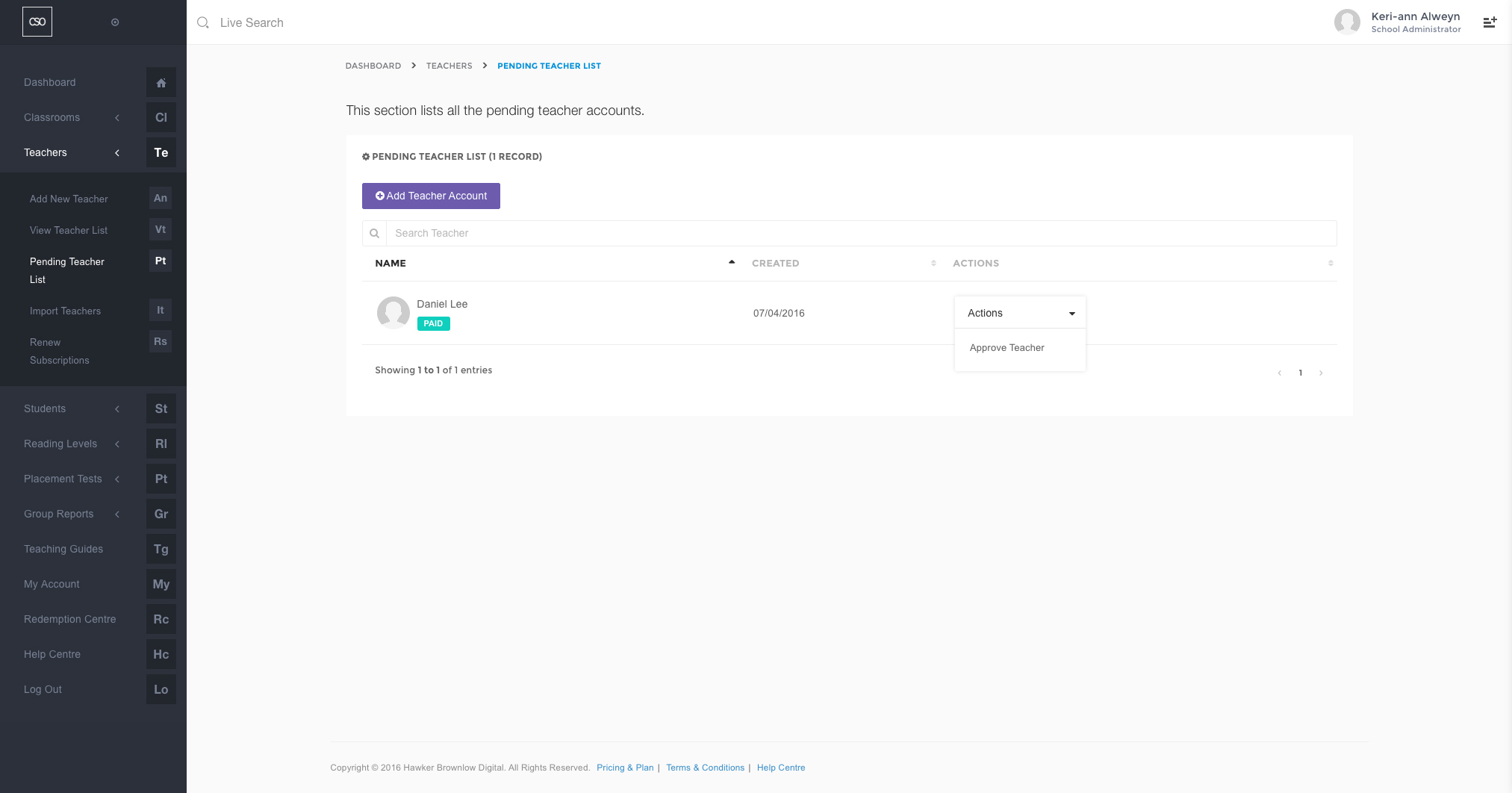 Teachers who wish to join your school will be listed with their Name, Account Type and Date Created in the Pending Teacher List. You can select Approve Teacher in the Actions button beside their name.
You can also add a new teacher account by clicking the Add Teacher Account button.