This option allows you to view, add, change or remove existing students and renew student subscriptions.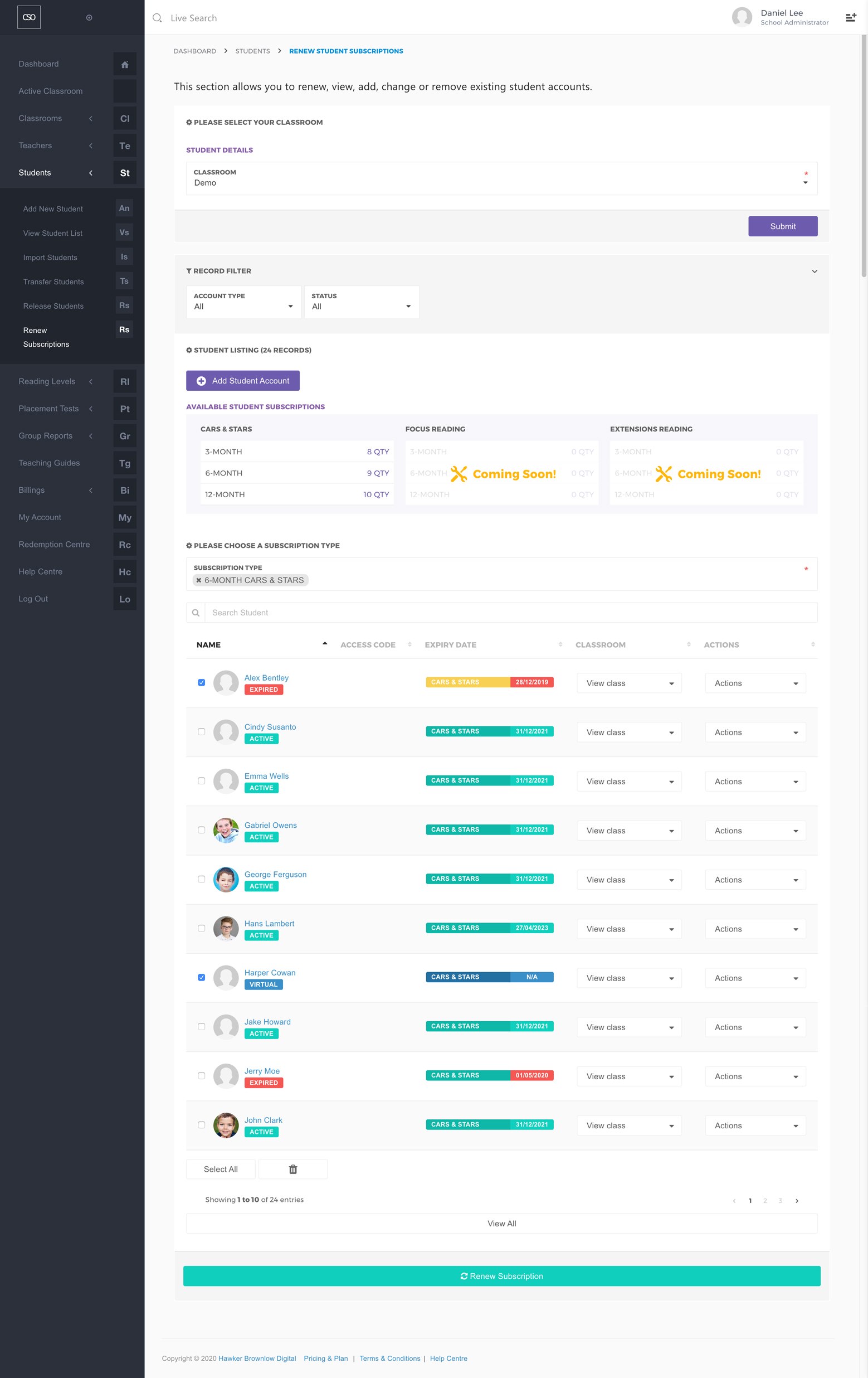 STUDENT DETAILS
Classroom: Select All or an individual classroom from the list.
Account Type: Choose the account type that you wish to view: i.e. Subscription, Trial, Virtual or All (to view all of the account types)
Status: Select the status of the class from either Expiring within 30 days, Expired, Active, Inactive, Virtual, Discontinued or All.
After selecting the options, the students associated with the above classroom, account type and status will be listed below in the Student Listing.
STUDENT LISTING
You can still add a new student account by clicking on the Add Student Account button.
The number of student subscriptions remaining is also listed below the Add Student Account button.
A Search Student field is available to search for a particular student by either typing in their first and/or last name.

Name, access code, status, expiry data, classroom information and actions are listed for each student.

You can perform individual actions such as Edit Student, Delete Student or Renew Subscription by clicking on the Actions button for each student record.

Alternatively, if you wish to bulk renew either a few or all your student accounts you can achieve this by

selecting the duration of the subscription. There are 3-, 6- and 12-month subscriptions available. Once you have selected the duration of subscription,

click the checkboxes

on the left of each student name or by clicking on the

Select All

button at the bottom of the list. Once you have selected all of your desired student accounts, click on the Renew Subscription button located at the very bottom of the page to renew their subscriptions.