Please note: This functionality is not available on tablets and mobile devices.
You may release students in all existing classrooms.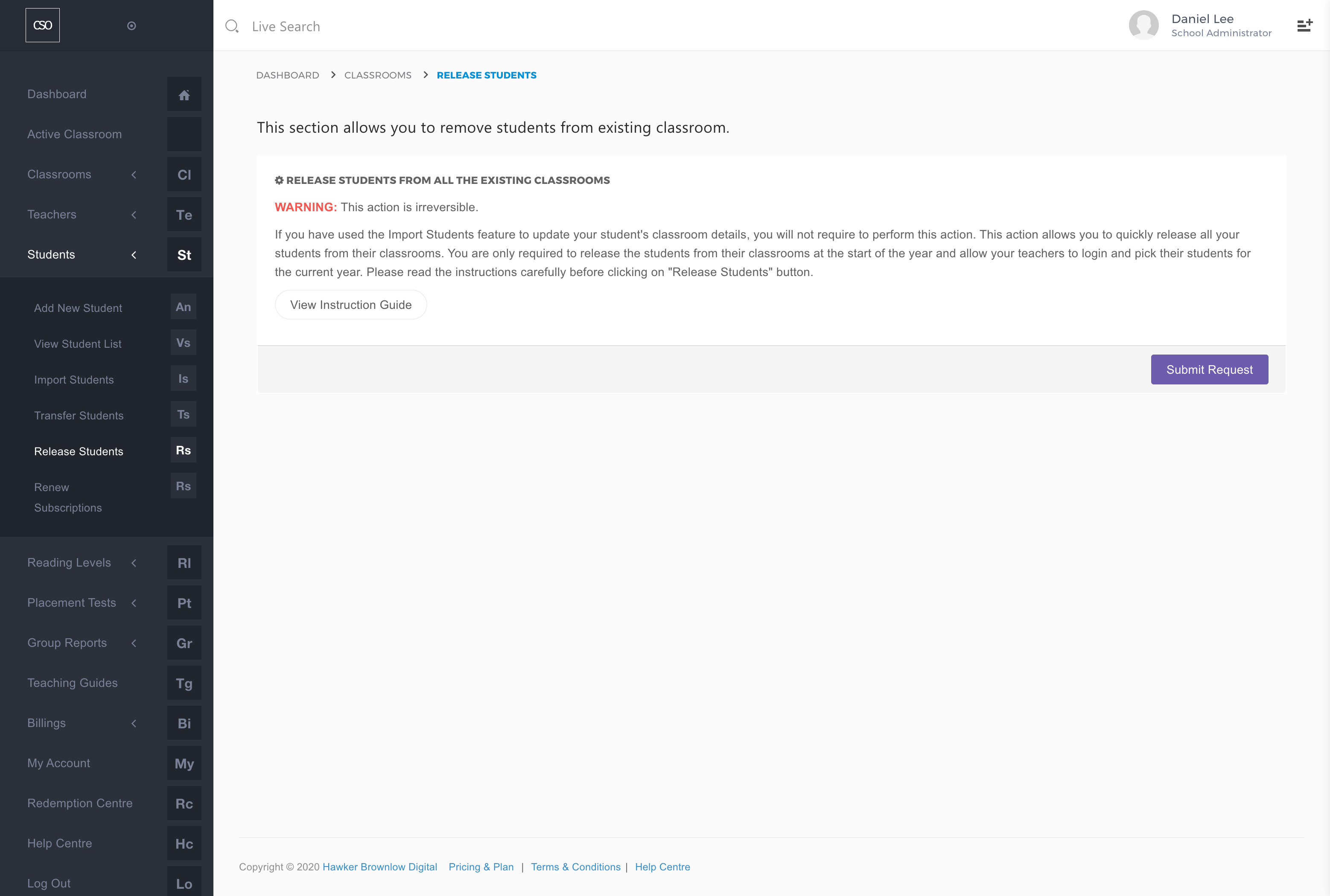 RELEASE STUDENTS FROM ALL EXISTING CLASSROOMS
WARNING: This action is irreversible.
If you have used the Import Students feature to update your student's classroom details, you will not need to perform this action. This action allows you to quickly release all your students from their classrooms. You are only required to release the students from their classrooms at the start of the year to allow teachers to login and pick their students for the current year. Please read the instructions carefully before clicking on the Release Students button.
You must perform the tasks in this sequence.
Release the students from their existing classrooms by clicking on the Release Students button.
Add new classrooms if required.
Delete any classroom that is not required for the current year.
Assign teachers to their new classes for the current year.
Have your teachers login to the system and pick their students by transferring the students from the left panel to the desired class in the right panel.
These instructions can also be viewed under the View Instruction Guide button.
Please note: Your request will be processed within 1 business day.