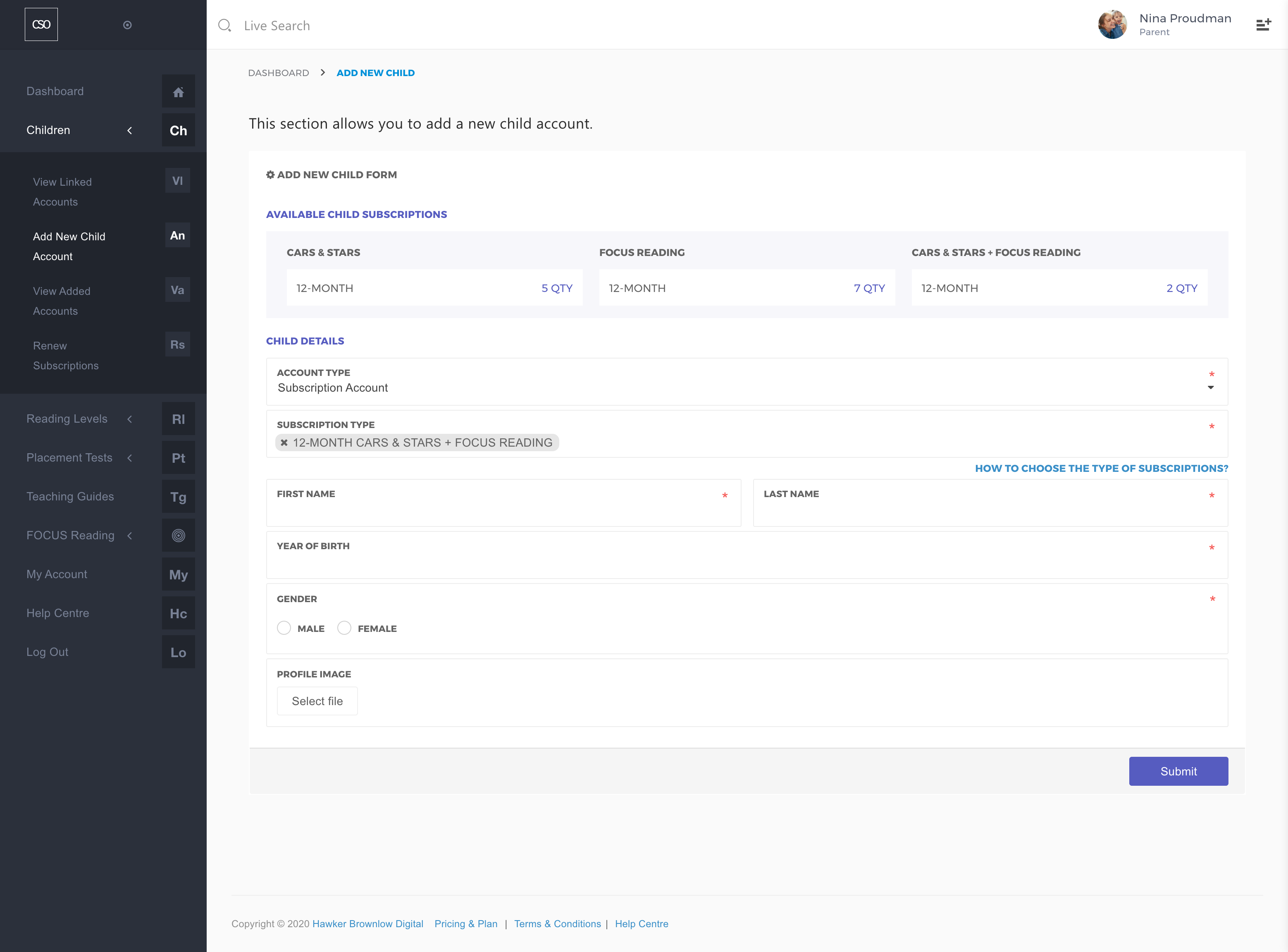 This option allows you to add a new Child account.
Available Child Subscriptions
You will be able to see your remaining child subscriptions here.
Child Details

Enter Account Type, First Name, Last Name, Year of Birth and Gender.
There are two different Account Types that you can choose from: Subscription Account is for an annual subscription, and the Trial Account will be for a 30-day free trial.
Under Subscription Type, choose CARS & STARS or FOCUS Reading or CARS & STARS + FOCUS READING subscription.
You can select an optional Profile Image.
Click the Submit button.