This section will display all of your added Child accounts.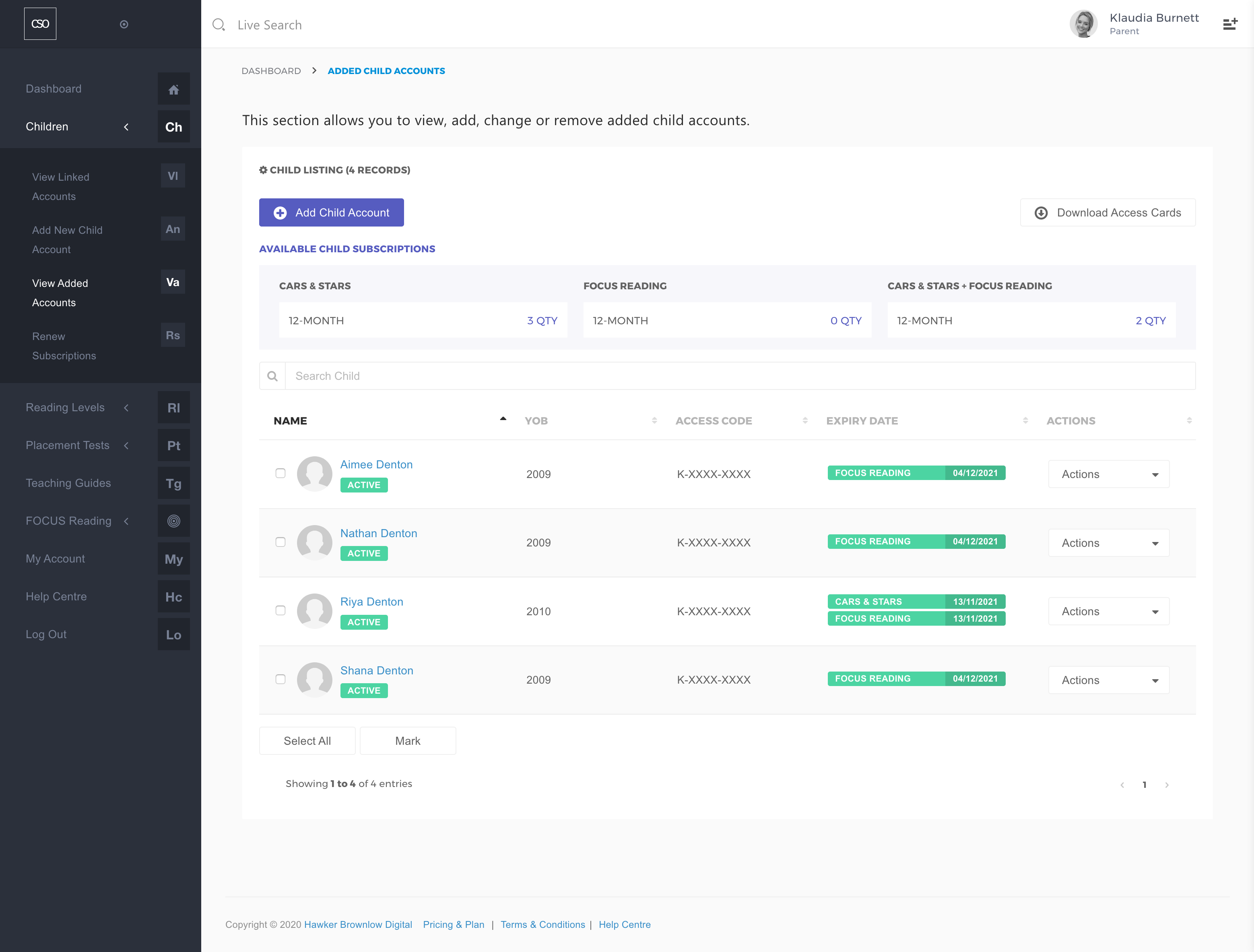 View Added Accounts
This will display all the Child accounts that are added by you.
You can download your children's access cards by clicking on the Download Access Cards button.
You are able to view each child's Year of Birth, Access Code, Status and Expiry Date.
There is an Actions button for each child. By clicking the Actions button you are able to choose to either Edit Child or Delete Child.
Alternatively, if you wish to bulk renew either a few or all your Child accounts, you can achieve this by clicking the checkboxes on the left of each child's name or by clicking on the

Select All

button at the bottom of the list. Once you have selected all of your desired Child accounts, click on the Mark button located at the very bottom of the page to either Discontinue All or Delete All.

Please note the following.

Deleting a Child account permanently deletes all data for that child and their administered assessments. Please select Delete All only if you want to permanently delete the selected children.
If you want to retain your child's data, please select Discontinue All to update the child's status to Discontinued.